Roland
Inside the Fed's Vault: $1 Billion Worth of Unused Coins
Gravestones Intended To Make You Laugh. Maybe.
Every day we walk the streets, most of the time little realizing how closely we might be dicing with death.
10 People Who Escaped Close Shaves with Death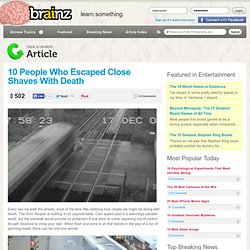 Sites to Ask a Question and Get an Answer Gain Adherents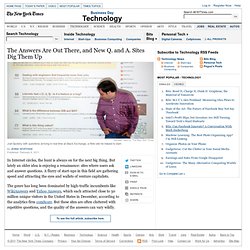 Michael Falco for The New York Times Joel Spolsky with questions arriving in real time at Stack Exchange, a Web site he helped to start.