Dinners
Yes, You Can Be a Garlic Goddess. Photos: Jaden Hair A friend recently bought a jar of already-roasted garlic, thinking it would be great warmed and stirred into mashed potatoes.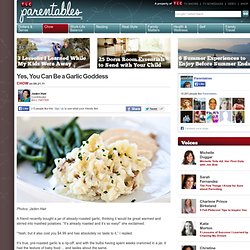 "It's already roasted and it's so easy!" She exclaimed. Sweet Potato Gnocchi with Gouda Cheese Sauce. This morning I was looking at my home page and I realized that there is a lot of orange sweet potato and pumpkin going on.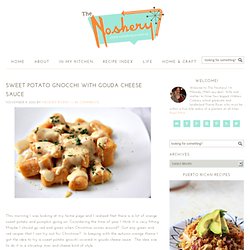 Considering the time of year I think it is very fitting. Maybe I should go red and green when Christmas comes around? Got any green and red recipes that I can try out for Christmas? Pasta Carbonara Recipe - Womans Day. 12 ounce(s) linguine 3 large egg yolks 1/2 cup(s) grated Parmesan or Romano (2 oz), plus more for sprinkling 6 ounce(s) sliced bacon (7 slices), cut into 1/4-in. pieces Cook the pasta according to package directions.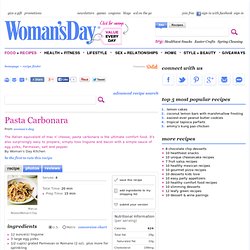 Reserve 3/4 cup of the cooking water and drain the pasta. Meanwhile, in a large bowl, whisk together the egg yolks, Parmesan, and 1/4 tsp each salt and pepper. Gradually whisk in 1/4 cup of the warm reserved cooking liquid. How to Make Proper Barbecue Chicken. There's a lot of misconception when it comes to "barbecue.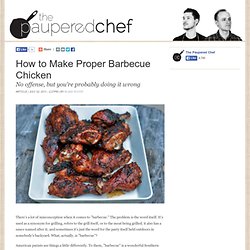 " The problem is the word itself. It's used as a synonym for grilling, refers to the grill itself, or to the meat being grilled; it also has a sauce named after it; and sometimes it's just the word for the party itself held outdoors in somebody's backyard. What, actually, is "barbecue"? American purists see things a little differently.
Pierogi Recipe | Cooking Momofuku at home - Momofuku for two - StumbleUpon. October 2, 2010 My mom is obsessed with keeping a stocked freezer, but I guess I don't really take after her, because my freezer tends to be relatively empty, aside from random containers of stock/ramen broth, frozen dumplings and pierogi.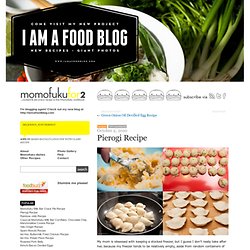 I admit, I store buy frozen chinese dumplings and pierogi for those times that I just don't feel like cooking. I tell myself it's because of ease and convenience, but really, I just love the taste of frozen pockets filled with deliciousness. Pierogi are fast, tasty, and ideal for when I let myself get too hungry and become a crazy unthinking monster.
(This happens more often than you would believe). Loaded Baked Potato Soup Recipe. Soups are definitely a highlight in the winter.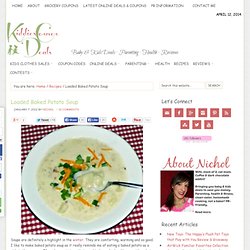 They are comforting, warming and so good. I like to make baked potato soup as it really reminds me of eating a baked potato as a side in the summer. If you have potatoes that need to be cooked and have no idea what you are going to make with them, definitely give this loaded baked potato soup recipe a try. Serve with a sandwich like Rachael Ray's Chicken Club Sliders (made indoors) or alone as it is very filling.
---