Economics
Dirty Spending Secrets
National Budget Simulation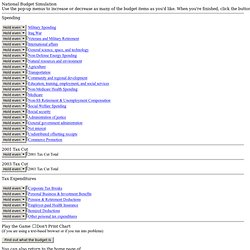 National Budget Simulation Use the pop-up menus to increase or decrease as many of the budget items as you'd like. When you're finished, click the button at the end of the document.
Visualizing the credit crisis
United States - Department of The Treasury - Homepage.
Tax Resources
Visual Guide to Deflation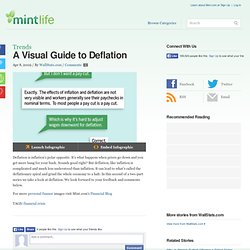 Deflation is inflation's polar opposite. It's what happens when prices go down and you get more bang for your buck. Sounds good right?
Update: See November 2009 Unemployment Rate for an updated look at the unemployment rate. The overall unemployment rate currently stands at 7.2 percent, a 15-year high according to Bureau of Labor Statistics. Each day since the current recession began, in December 2007, the news has been full of reports of job layoffs.
Unemployment Explained