Young Readers Club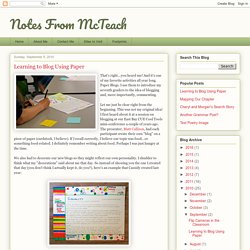 That's right...you heard me! And it's one of my favorite activities all year long. Paper Blogs. I use them to introduce my seventh graders to the idea of blogging and, more importantly, commenting. Let me just be clear right from the beginning.
Stuff to Keep - Blogs and Google ISTE Presos
feature - Young Adult Books
Books written with young adults in mind confront issues that are of great importance to teens and their families. Coming of age, dating, fitting in, friendships, sex, drugs, self esteem, school, and relationships with parents and siblings are frequently addressed in young adult fiction. More than entertainment, these books can be a powerful learning and coping tool when a young reader connects with characters and what they are going through. The following sites provide more information about the best young adult reads. TeenReads Offers extensive book, author and general information for teen readers in a snappy newsletter format.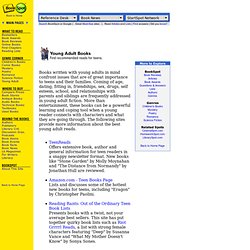 About.com: http://www.haisln.org/recommendedreadinglists.html
Looking for great teen books? Look no further than YALSA's Book Awards and Selected Booklists. While these books have been selected for teens from 12 to 18 years of age, the award-winning titles and the titles on YALSA's selected lists span a broad range of reading and maturity levels. We encourage adults to take an active role in helping individual teens choose those books that are the best fit for them and their families. Book Awards Learn more about the Alex Awards, Edwards Award, Morris Award, Odyssey Award, Nonfiction Award, and Printz Award and read speeches from winners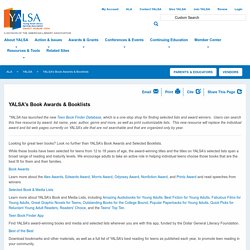 Friday's Five - Young Adult Books