Vegan Information
Try This! Baked Tofu. Baked tofu is magical.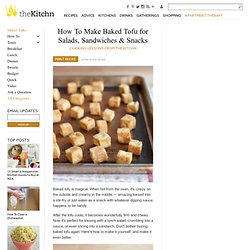 When hot from the oven, it's crispy on the outside and creamy in the middle — amazing tossed into a stir-fry or just eaten as a snack with whatever dipping sauce happens to be handy. After the tofu cools, it becomes wonderfully firm and chewy. Now it's perfect for tossing with a lunch salad, crumbling into a sauce, or even slicing into a sandwich. Don't bother buying baked tofu again: Here's how to make it yourself, and make it even better. Being Vegan. Vegan | eat your vegetables.
Curried potato hash with baby spinach Uh, it's cold.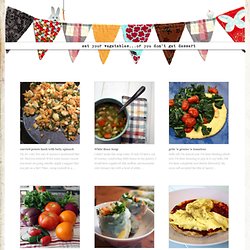 Not sure if anyone's mentioned that yet.
---