Intelligence
Teacher Ron Clark is pictured with his students. Ron Clark is an award-winning teacher who started his own academy in Atlanta He wants parents to trust teachers and their advice about their students Clark says some teachers hand out A grades so parents won't bother them It's OK for kids to get in trouble sometimes; it teaches life lessons, Clark says Editor's note: Ron Clark , author of "The End of Molasses Classes: Getting Our Kids Unstuck -- 101 Extraordinary Solutions for Parents and Teachers," has been named "American Teacher of the Year" by Disney and was Oprah Winfrey's pick as her "Phenomenal Man." He founded The Ron Clark Academy , which educators from around the world have visited to learn.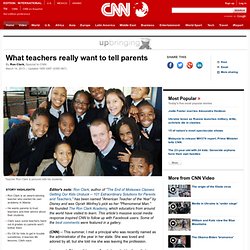 Military Industrial Complex - United States Military Contracts and Defense Spending
MEMRI: Egyptian Child Preacher Assem Al-Askari: We Must Thwart the Civil Strife which the Jews and Americans Are Constantly Plotting and Elect a Just Ruler
Time Machine Take a trip through our data! Select a different year and see how giving compares across cycles.
Virginia 2009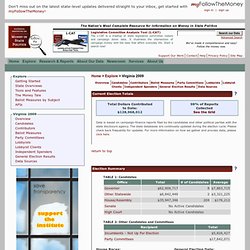 Best Education School Rankings | Education Program Rankings
Stop The Rock: Update 1 highlights on Vimeo
Gamasutra's Best Of 2011: Top 5 Cult Games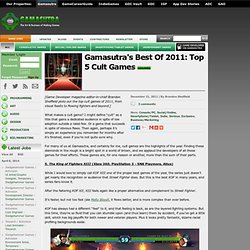 December 21, 2011 | By Brandon Sheffield 4 comments More: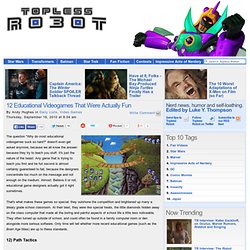 The question "Why do most educational videogames suck so hard?" doesn't even get asked anymore, because we all know the answer: because they try to teach you stuff. It's just the nature of the beast. Any game that is trying to teach you first and be fun second is almost certainly guaranteed to fail, because the designers concentrate too much on the message and not enough on the medium. Almost. Believe it or not, educational game designers actually got it right sometimes.
12 Educational Videogames That Were Actually Fun
StratRisks | Observing The Grand Geopolitical Game of Risk
Crude Oil Price, Commodity Prices & Crude Oil Analysis at Oil Price
Open CRS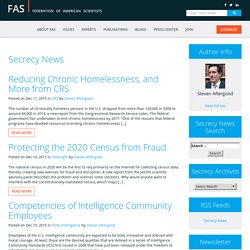 In July 2011, J. William Leonard, a former director of the Information Security Oversight Office (ISOO), took the extraordinary step of filing a formal complaint with the Office he once led charging that a document used to indict former NSA official Thomas Drake under the Espionage Act had been wrongly classified in violation of the executive order on classification. ( "Complaint Seeks Punishment for Classification of Documents" by Scott Shane, New York Times, August 2, 2011; "Ex-federal official calls U.S. classification system 'dysfunctional'" by Ellen Nakashima, Washington Post, July 21, 2012) Last December, in a newly disclosed response , John P.
Let's have a look at your book choices. First up is Black Mass by the British political theorist John Gray. That book accounts for a lot of things for me.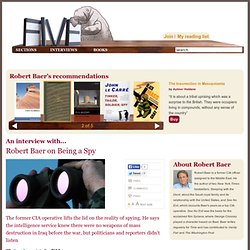 Robert Baer on Being a Spy
intelNews.org
Better government requires better collaboration. The Internet offers countless new collaboration possibilities , and government agencies need to start using them. The place to start is by improving and streamlining business processes. The government is notorious for bureaucracy. Even simple articles and briefs often take government agencies months to write, when they should take no more than a few days.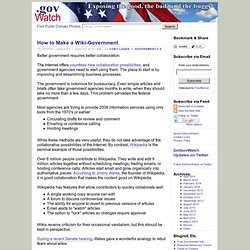 How to Make a Wiki-Government: - DotGovWatch Exposing the good, the bad, and the buggy - A Blog Monitoring U.S. Federal, State, and Local Government Websites
"So, You Ever Kill Anybody?"
Very few screenwriters get kidnapped. In Hollywood, where most of them live and work, they're considered low-value targets. But moments after arriving in Beirut in 2002, Stephen Gaghan, the Oscar-winning writer of Traffic, found himself in what seemed to be a hostage situation. His cell phone rang, and the voice on the other end said, "I've got something really special you can do, but you have to do it right now and I can't tell you what it is."
OSS.Net, Inc. Home Page
Links
Welcome