Crafts and Activites
Kool-Aid Dyed Playsilks - Tried and True. A couple months ago I came upon a tutorial on The Artful Parent for Kool-Aid Dyed Playsilks.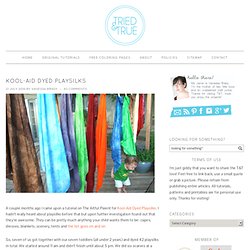 I hadn't really heard about playsilks before that but upon further investigation found out that they're awesome. They can be pretty much anything your child wants them to be: capes, dresses, blankets, scenery, tents and the list goes on and on. So, seven of us got together with our seven toddlers (all under 2 years) and dyed 42 playsilks in total.
Do-it-Yourself DIY String Wedding Lanterns Yarn Chandeliers. Jessica of Wednesday Inc shows us how to make those gorgeous twine chandeliers from the inspiration shoot she shared with us this morning.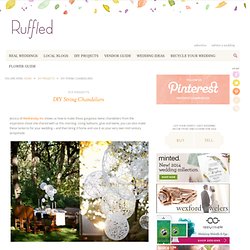 Using balloons, glue and twine, you can also make these lanterns for your wedding – and then bring it home and use it as your very own mid century lampshade. What you will need are: balloons, glue, yarn, tray for glue, corn starch 1/2 cup of Corn starch, 1/4 cup of Warm water, clear fast drying spray paint, hanging lamp cord or fishing line (depending on your desired final product), and a lighting kit if you're looking for a fully functional lantern. Jessica recommends using a sharpie to mark on the inflated balloon how much room you need to leave for the lighting cord. She also recommends coating the balloon with vaseline prior to wrapping the yarn coated with glue so it doesn't stick on the balloon once it's dry. You can see all the details on Jessica's blog.
Food/Cooking
Online | Make: Projects - Doortop Stash. Chalk Line: Kitchen Chalkboard DIY - Today's Nest. I am very lucky to have attended the International Food Bloggers Conference in Portland, Oregon last weekend.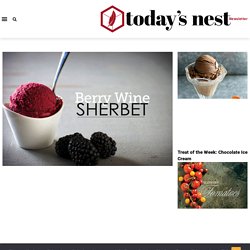 It was 3 days completely packed with information, fun, and, as you might have guessed… food. The city of Portland was welcoming and friendly. Apparently, I visited on a perfect weekend. The weather was stuff we only dream of in Dallas. Better than Tiffanys. Have some spare time?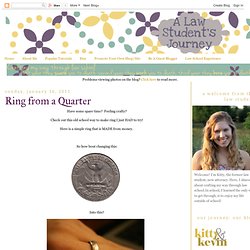 Feeling crafty? Check out this old school way to make ring I just HAD to try! Here is a simple ring that is MADE from money. So how bout changing this: Do-it-Yourself DIY String Wedding Lanterns Yarn Chandeliers. How To Make An Easy Dress (For Cheap!) Two facts about me: I'm cheap.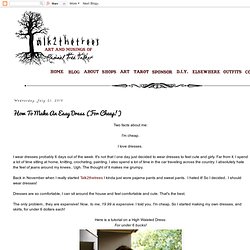 I love dresses. I wear dresses probably 6 days out of the week. It's not that I one day just decided to wear dresses to feel cute and girly.
---