DIY Chadeliers.
So I had a different project that I was going to post today, an update version of my Book Pages Pendant Lantern from Project 19 , but then I started working on this light idea, and I am so excited by the results I just couldn't wait to show you guys! My inspiration and guide was this light from Design*Sponge , that I spotted on Pinterest.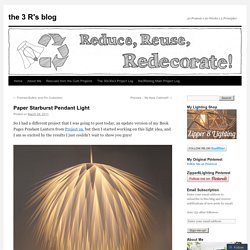 Freshly Picked Refrain Easter weekend is here, so forgive me if I get a little religious for just a minute.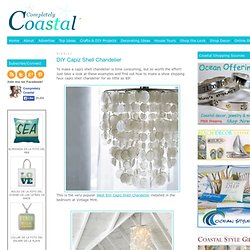 To make a capiz shell chandelier is time consuming, but so worth the effort!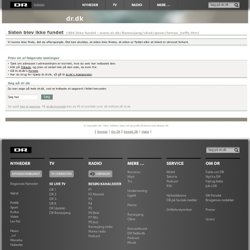 Vi kunne ikke finde, det du efterspurgte.
DIY Fabric Chandelier | DIY Projects
With a pencil and ruler begin to measure 4" from the edge of fabric.
Make a statement piece in your home out of supplies you already have on hand!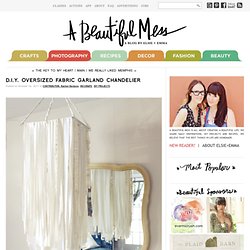 D.I.Y. Oversized Fabric Garland Chandelier