Tabletop RPGs
This is the home of the 13th Age / Archmage Engine system reference document. It contains all the open content from the 13th Age RPG – the Archmage Engine. Whether you are a publisher or a gamer, you can use this under the terms of the Open Gaming License.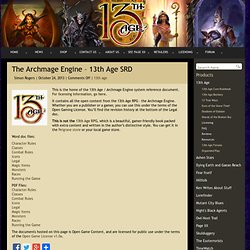 Pelgrane Press Ltd » Blog Archive » The Archmage Engine – 13th Age SRD
Random tables for RPGs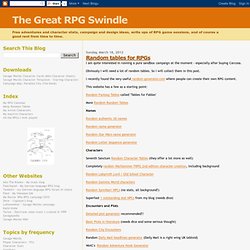 I am quite interested in running a pure sandbox campaign at the moment - especially after buying Carcosa. Obviously I will need a lot of random tables.
Lenny pointed me toward this Escapist article, and boy, howdy!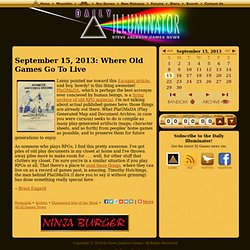 Daily Illuminator: Where Old Games Go To Live
True20 Adventure Roleplaying: True fun, true excitement, true adventure, True20!
Ben's RPG Pile
Fantasy Name Generator - Online Tools - Phillip Riley's Homepage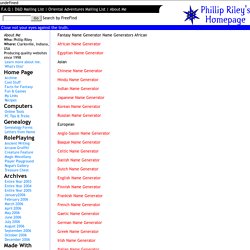 undefined F.A.Q | D&D Mailing List | Oriental Adventures Mailing List | About Me Search by FreeFind
Technohol 13: Marvel Super Heroes RPG (Classic & Saga) Source Material
sup/tg/ - Maid RPG Character Generator
Lizard's Gaming and Geekery Site | Old School Attitude? Modern Rules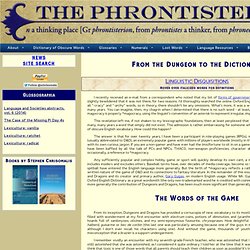 From the Dungeon to the Dictionary
From the Dungeon to the Dictionary
Inkwell Ideas. Role playing game tools and articles
AnyDice
Role Play Media Network - a community for rpg bloggers, podcasters, vidcasters, and their audiences
HERO Games