Tabletop RPGs
This is the home of the 13th Age / Archmage Engine system reference document. It contains all the open content from the 13th Age RPG – the Archmage Engine. Whether you are a publisher or a gamer, you can use this under the terms of the Open Gaming License.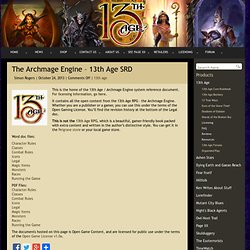 Pelgrane Press Ltd » Blog Archive » The Archmage Engine – 13th Age SRD
Random tables for RPGs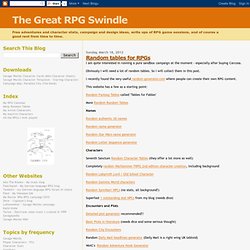 I am quite interested in running a pure sandbox campaign at the moment - especially after buying Carcosa. Obviously I will need a lot of random tables.
Lenny pointed me toward this Escapist article, and boy, howdy!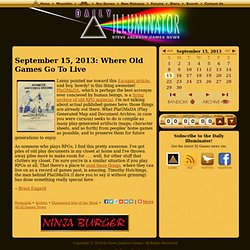 Daily Illuminator: Where Old Games Go To Live
True20 Adventure Roleplaying: True fun, true excitement, true adventure, True20!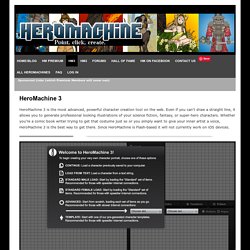 HeroMachine 3 is the most advanced, powerful character creation tool on the web. Even if you can't draw a straight line, it allows you to generate professional looking illustrations of your science fiction, fantasy, or super-hero characters. Whether you're a comic book writer trying to get that costume just so or you simply want to give your inner artist a voice, HeroMachine 3 is the best way to get there.
Ben's RPG Pile
Fantasy Name Generator - Online Tools - Phillip Riley's Homepage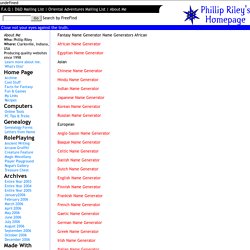 undefined F.A.Q | D&D Mailing List | Oriental Adventures Mailing List | About Me Search by FreeFind
Technohol 13: Marvel Super Heroes RPG (Classic & Saga) Source Material
sup/tg/ - Maid RPG Character Generator
Lizard's Gaming and Geekery Site | Old School Attitude? Modern Rules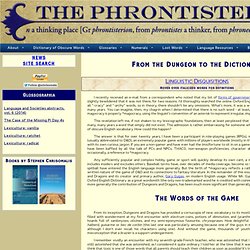 I recently received an e-mail from a correspondent who noted that my list of forms of government lacked the word
From the Dungeon to the Dictionary
Inkwell Ideas. Role playing game tools and articles
AnyDice
Role Play Media Network - a community for rpg bloggers, podcasters, vidcasters, and their audiences
HERO Games
March 30, 2013 New from Steven S. Long! THE HERCULES FORCE presents three characters for Champions and the Champions Universe. The first is Johnny Hercules, a hero who possesses the Hercules Force, a mystic energy that makes him superhumanly strong.