Mental Health
why do i keep hitting my head when i'm angry
Self Injury Forum - hitting myself when angry
ive written about this before..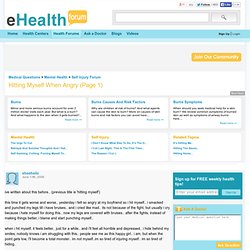 Emergence
Befriender's Worldwide - Samaritans
SANE
Confidentiality Our helplines provide a confidential service. Telephone calls are recorded but for training purposes only. We only release details in very exceptional circumstances eg suspected terrorism or other threats to the safety of others. We can send you printed information using unmarked envelopes. If you contact us by email we will be able to see your email address.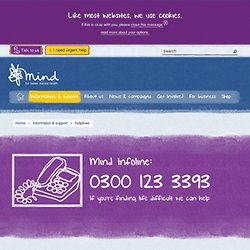 Advice lines
Self-harm
Self-harm is when you hurt yourself as a way of dealing with very difficult feelings, old memories, or overwhelming situations and experiences. The ways you hurt yourself can be physical, such as cutting yourself. They can also be less obvious, such as putting yourself in risky situations, or not looking after your own physical or emotional needs. Ways of self-harming can include: • cutting yourself • poisoning yourself
Rethink
Anger is one of the most powerful emotions that we have and it is a response to a certain situation that causes it.
Dealing with Anger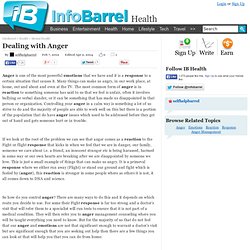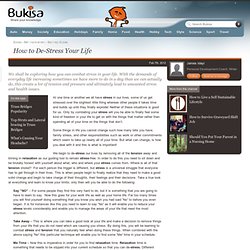 We shall be exploring how you can combat stress in your life. With the demands of everyday life increasing sometimes we have more to do in a day than we can actually do, this create a lot of tension and pressure and ultimately lead to unwanted stress and health issues.
How to De-Stress Your Life