Recipes
Mongolian Beef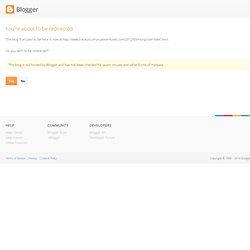 I'm pretty sure I could live on Chinese take-out. I never, ever get sick of it, it always sounds good to me! Of course, my favorite dishes are the most unhealthy ones on the menu plus Shane doesn't like the food from my go-to restaurant, so it's super rare that we order out for it.
New York Style Pizza Sauce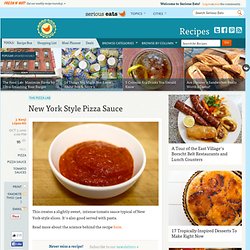 Combine butter and oil in medium saucepan and heat over medium-low heat until butter is melted.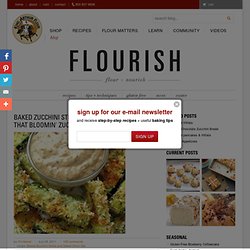 Today, class, it being late July and all, we're going to examine our zucchini facts: •Zucchini is always at the end of any A-to-Z food list; •Zucchini and fruitcake are the undeserving targets of many a joke; •The zucchini plant literally grows like a weed, making it absolutely ubiquitous in vegetable gardens across America; •And for that reason, enterprising cooks have discovered ways to turn it into muffins, and cake, and pancakes, and… Baked Zucchini Sticks.