Recipes
Mongolian Beef
New York Style Pizza Sauce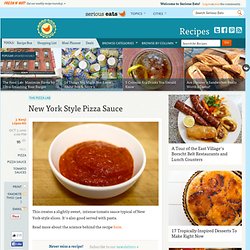 Combine butter and oil in medium saucepan and heat over medium-low heat until butter is melted. Add garlic, oregano, pepper flakes, and large pinch salt and cook, stirring frequently, until fragrant but not browned, about 3 minutes. Add tomatoes, basil sprigs, onion halves, and sugar. Bring to a simmer, reduce heat to lowest setting (bubbles should barely be breaking the surface), and cook, stirring occasionally, until reduced by 1/2, about 1 hour.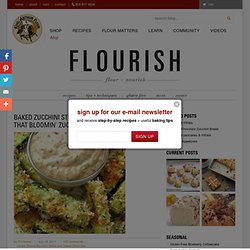 Baked Zucchini Sticks and Sweet Onion Dip: that bloomin' zucchini!
Today, class, it being late July and all, we're going to examine our zucchini facts: •Zucchini is always at the end of any A-to-Z food list; •Zucchini and fruitcake are the undeserving targets of many a joke; •The zucchini plant literally grows like a weed, making it absolutely ubiquitous in vegetable gardens across America; •And for that reason, enterprising cooks have discovered ways to turn it into muffins, and cake, and pancakes, and… Baked Zucchini Sticks.