Hair
Find out about how to do DIY Braided Hairstyles for Summer. By kenziepoo | Do you love the look of all of the amazing braids out there, but just don't know how to do it?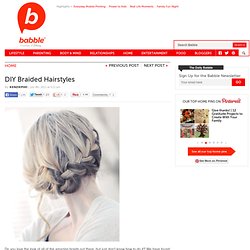 We have found a few of our favorite braided hairstyles for summer, and have included a tutorial video to show you how to DIY and get the look. IN A RUSH? FORGET THE BRUSH! - thebeautydepartment.com. Photos: Angela Kohler + thebeautydepartment.com post designed by kristin ess In a world where we can't stop running late, the fun bun is probably the quickest way from A to Chic.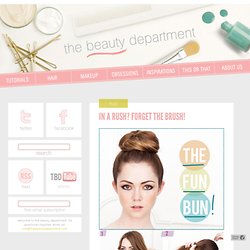 This look comes in über-handy when you wake up late and you're rushing out the door (or even if you have plenty of time). 4 Pin-Up Girl Hair Tutorials for Medium to Short Hair. I love "old" hair.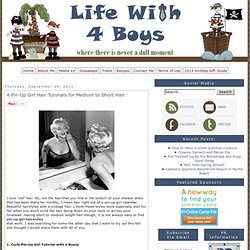 No, not the hair that you find in the bottom of your shower drain that has been there for months, I mean hair right out of a pin-up girl calendar. Beautiful hairstyles with a vintage flair. I think these styles work especially well for fall when you won't mind the hair being down on your neck or across your forehead. Find out about Braids: Our Top 7 Picks. By kenziepoo | It's so hard to believe that fall will be upon us soon.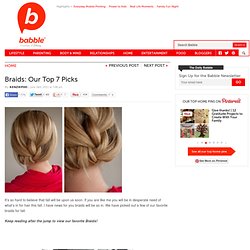 If you are like me you will be in desperate need of what's in for hair this fall. I have news for you braids will be so in. Henna head (all you need to know)
---