Women and Gendered Issues
Welcome to Women's Forum Australia
Pinkstinks - Home
About-Face
Bitch Media
National Organization for Women (NOW)
YWCA Australia.
Women's Electoral Lobby
National Foundation for Australian Women — Just another WordPress site
Jan. 8 2014 11:43 AM The first couple weeks of January have informally become a national holiday, when Americans temporarily reckon with our expanding waistlines, vow to shrink them, and embrace whatever the latest trend diet is before drifting away long before Valentine's Day, unable to keep up with the strict demands of only eating while standing on your head or whatever the latest surefire way to lose 30 points is this time around. Trying to capitalize on the season, US News & World Report decided to rank 32 popular diets to find the best one to kick off your ritual of penance and defeat.
The XX Factor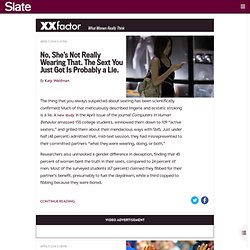 Finally, A Feminism 101 Blog
Feminist.com
Contemporary UK Feminism
Hoyden About Town: a mixed bag of uppity women blogging from Australia
The Dawn Chorus