Kokandus
Foodgawker. Kalyn's Kitchen. Beet Hummus. Here it is, as I promised, beet hummus. knock your socks off color blast.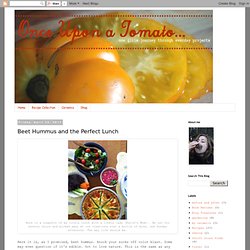 Some may even question if it's edible. Got to love nature. This is the same as any other hummus recipe with a few additions, beets and yogurt. The great thing about making hummus is that it is hard to mess up. It also keeps in the fridge for quite some time. Soup - lentil+ginger. By Jeannette Ordas of Everybody likes Sandwiches No doubt about it, folks.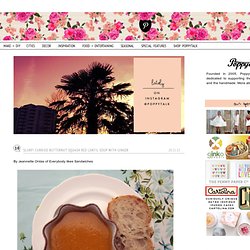 It's time for soup. Thai Chicken Noodle Soup. Sluuuuuuurp.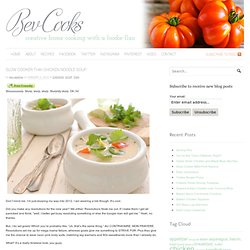 Slurp, slurp, slurp. Slurpidy slurp. Hernesupp suitsuribiga. Tagasi...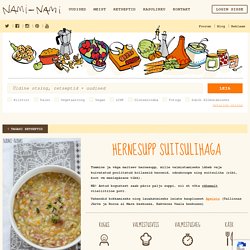 Tummine ja väga maitsev hernesupp, mille valmistamiseks läheb vaja kuivatatud poolitatud kollaseid herneid, odrakruupe ning suitsuliha (ribi, koot vm meelepärane tükk). NB! Antud kogustest saab päris palju suppi, nii et võta vähemalt viieliitrine pott. kaheksale kuni kümnele. Salsa & Black Bean Soup. By Jeannette Ordas of Everybody likes Sandwiches I love bold flavours which is why Mexican food is one of my favorite cuisines.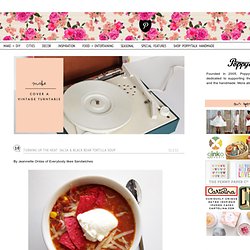 Got a cold rainy night that needs warming up? Let this soup be your best friend. It's got texture and heat and it's definitely not boring. There's lots of spice here and if your taste buds tend to sit on the sissy side of the fence, you are welcome to lighten the heat as you wish. Mexican Red Lentil Stew. It's the first day of a brand new decade!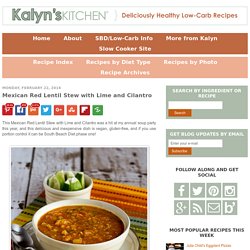 Especially for anyone who's getting started on the South Beach diet, we're going to start the year off with a very healthful phase one soup that's not only inexpensive and easy to make, but vegan as well. I adapted this recipe from a new-to-me blog called Budget Bytes, who had adapted it from Andrea Meyers, so you can tell the recipe has a lot of fans! Salad - quinoa, bean, tomato. In late August I attended an Indigo Books event for their upcoming fall and holiday collection which highlighted Canada's first Iron Chef America Champion, Rob Feenie's new book, Rob Feenie's Casual Classics: Everyday Recipes for Family and Friends out this weekend, September 15th.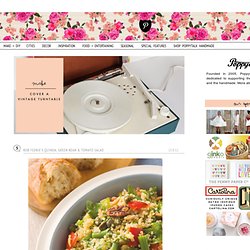 Rob was in attendance and shared a few of his recipes at the get together which as you can expect was pretty delicious. His publishers Douglas & McIntyre have given us permission to share one of the recipes from his new book, the super delish, Quinoa, Green Bean and Tomato Salad. Veggie Masala Burgers. Parmesani-suvikõrvitsapirukas. Lehttainapirukas, mida katab parmesani-toorjuustukiht ning küüslauguga maitsestatud suvikõrvitsaviilud.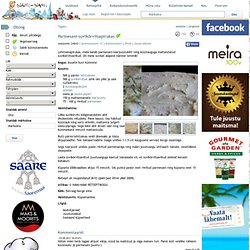 Oli meie suvisel aiapeol tõeline lemmik! Kuuele kuni kümnele Lõika suvikõrvits köögimandoliini abil õhukesteks viiludeks. Pane kaussi, lisa hakitud küüslauk ning sorts oliiviõli, maitsesta julgelt soola-pipraga. Sega käte abil õrnalt läbi ning lase kümmekond minutit maitsestuda. Granola müsli. The combinations are absolutely endless and you can add, or subtract till you're...NUTS!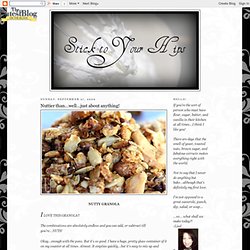 Okay...enough with the puns. But it's so good. I have a huge, pretty glass container of it on my counter at all times.
---