Places
Infinity pools. Visually stunning and always situated on a gorgeous backdrop, Infinity pools are surely the most beautiful man-made pools in existence.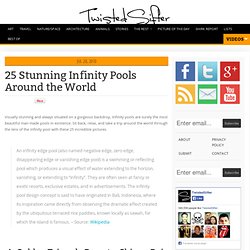 Sit back, relax, and take a trip around the world through the lens of the infinity pool with these 25 incredible pictures. An infinity edge pool (also named negative edge, zero edge, disappearing edge or vanishing edge pool) is a swimming or reflecting pool which produces a visual effect of water extending to the horizon, vanishing, or extending to "infinity". They are often seen at fancy or exotic resorts, exclusive estates, and in advertisements. French melange. Greece. Greece A few favorite pictures of Greece taken during a trip in May 2009.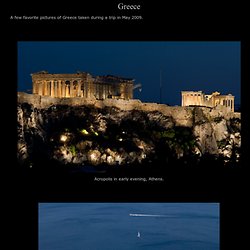 Acropolis in early evening, Athens. Oia, Santorini. Afternoon in Oia. Early morning in Oia, Santorini. Incelandic coasts. Madagascar. Travel. Hong kong. 7 wonders. Africa. Gunther travel. Paris history. Travel photography. Long exposure pics. Apr 08 2010 Today we bring you an enticing article about long exposure photography.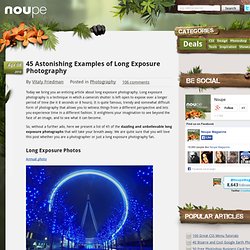 Long exposure photography is a technique in which a camera's shutter is left open to expose over a longer period of time (be it 8 seconds or 8 hours). It is quite famous, trendy and somewhat difficult form of photography that allows you to witness things from a different perspective and lets you experience time in a different fashion. France. Paris en images. Aerial photography. "Earth From Above" is the result of the aerial photographer Yann Arthus-Bertrand's five-year airborne odyssey across six continents.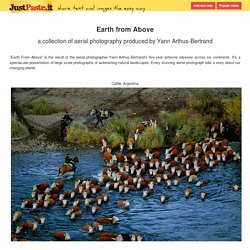 It's a spectacular presentation of large scale photographs of astonishing natural landscapes. Every stunning aerial photograph tells a story about our changing planet. Coal mine in South Africa Sha Kibbutz, Israel Military cemetery in Verdun, France. Travel photography.
---