how to
Get flash to fully experience Pearltrees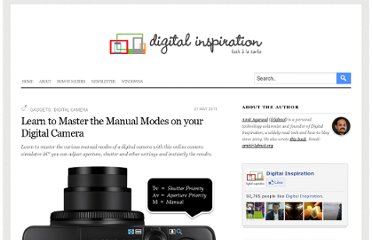 Learn to master the various manual modes of a digital camera with this online camera simulator – you can adjust aperture, shutter and other settings and instantly the results.
Whether it's before, during, or after you shoot, we've posted some awesome photography tips, tricks, and hacks this year. Here are the most popular for 2010. Photo remixed from an original by Matt Katzenberger
Photography as both a profession and a hobby is an incredibly expansive topic that covers a remarkably vast range of subjects from science and art.
digital photography tips digital camera reviews