Animals
Puppy sleep talking. A puppy -- any puppy -- is pretty darn cute without even trying.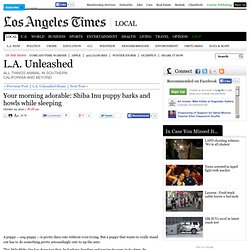 But a puppy that wants to really stand out has to do something pretty astoundingly cute to up the ante. This little Shiba Inu has done just that, by barking, howling and waving its paws in its sleep. Weird & cute animal babies. Posted on : 09-04-2010 | By : Giulia | In : Other Animals Tags: adorable, animal, animals, babies, baby, collection, cute, funny, furry, looking, odd, photography, pics, picture, pictures, sloth, sloths, small, tiny, weird Sloths are a species of medium-sized arboreal mammals that live in the rainforests of Central and South America.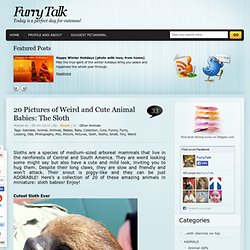 They are weird looking some might say but also have a cute and mild look, inviting you to hug them. Cute baby animals. These pictures of baby animals were taken mainly in the wild, in the national parks and game reserves of Botswana, Zambia, and South Africa.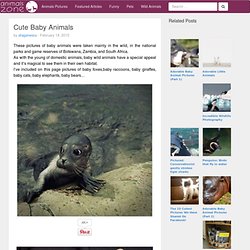 As with the young of domestic animals, baby wild animals have a special appeal and it's magical to see them in their own habitat. I've included on this page pictures of baby foxes,baby raccoons, baby giraffes, baby cats, baby elephants, baby bears… ← Older Comments. Daily doggie fix. Baby animalz. Cute things falling asleep. Cute cairn video. Aahh. Baby animals. Slow motion dogs. Jumpy cat. Cute n tiny.
My silly dog. Cute overload. Panda therapy. New panda pictures - some of the captions are great.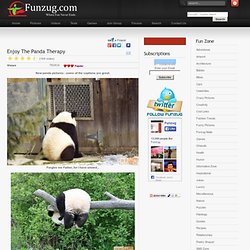 Forgive me Father, for I have sinned... Mum? Can you come and get me down now? Betcha can't see me..... Baby animals. Hedgehog.
---