Camping & Outdoors
Federal recreation, camping and tour reservation information - Recreation.gov
RV Campgrounds, RV Camping, RV Rentals, RV Parks, RV Resorts - Woodalls
Campsites Directory UK campsite and caravan park locator
Camping USA - Camping & Campgrounds Resource
Love The Outdoors – Celebrating Camping, Hiking, and The Great Outdoors
Welcome to Camping 101 & Beyond! Learn from us & Share with us! Experience the Rewards of the Great Outdoors! Camping, Hiking, RVing & more!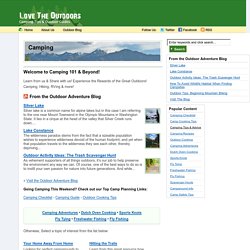 About Camping, Campground Reviews, Camping Recipes, Camping Gear and More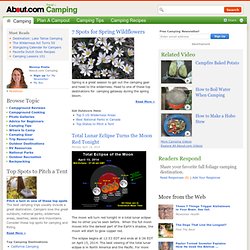 The moon will turn red tonight in a total lunar eclipse like no other you've seen before. When the full moon moves into the darkest part of the Earth's shadow, the moon will start to glow copper red. The eclipse begins at 12:53 EDT and ends at 6:36 EDT on April 15, 2014.