Camping & Outdoors
Federal recreation, camping and tour reservation information - Recreation.gov
RV Campgrounds, RV Camping, RV Rentals, RV Parks, RV Resorts - Woodalls
Campsites Directory UK campsite and caravan park locator
Camping USA - Camping & Campgrounds Resource
Love The Outdoors – Celebrating Camping, Hiking, and The Great Outdoors
Welcome to Camping 101 & Beyond! Learn from us & Share with us! Experience the Rewards of the Great Outdoors! Camping, Hiking, RVing & more!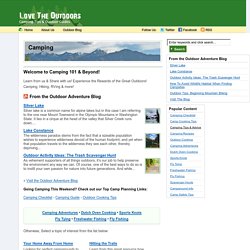 About Camping, Campground Reviews, Camping Recipes, Camping Gear and More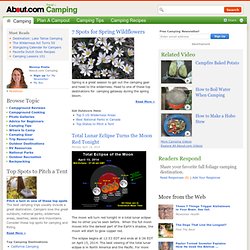 The National Park Service announced the dates for 2014 when more than 2,000 national parks, national forests, national wildlife refuges, or other federal lands will offer free admittance to everyone. The first fee free day in the National Park is next week on January 20 in commemoration of the Martin Luther King holiday. The National Park fee free dates for 2014 are listed here.