Recipes
Get flash to fully experience Pearltrees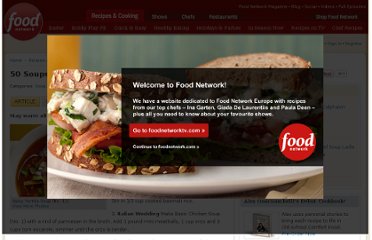 1. Basic Chicken Chop 1 onion, 1 celery stalk, 2 carrots and 1 tablespoon thyme; sauté in butter until tender.
Toxins-free for life
I'm sorry. I know it's Monday morning and you probably came here for some pretty pictures of food that you could glance at, and then move on with your day… and here I go thrusting warm, soft cinnamon sugar bread in your face.
Upgrade the classic American breakfast from basic to impressive in a few simple steps. Bacon, Egg & Cheese Cups A meal from a muffin pan?
Ingredients 2 bottles chilled dry red wine, like Rioja 1 cup brandy 1 cup orange juice 1/4 cup superfine granulated sugar 2 oranges, cut into thin rounds 2 Meyer lemons , cut into thin rounds 3 Key limes , cut into thin rounds 2 apples, cored and cut into 1/2-inch chunks 2 cups cold club soda Directions
Active time: 30-45 min; Total time: 2 hr 15- 2hr 30 min (a bit longer if making extra toppings)
About Yummly Yummly is building the digital kitchen platform and mapping the food genome...making life better/easier/more fun for everyone who cooks. Here's why you should join Yummly's food/tech revolution: