TeCh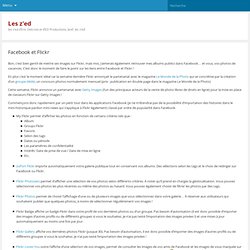 <div class="greet_block wpgb_cornered"><div class="greet_text"><div class="greet_image"><a href="http://leszed.ed-productions.com/feed/rss/" rel="nofollow"><img src="http://leszed.ed-productions.com/wp-content/plugins/wp-greet-box/images/rss_icon.png" alt="WP Greet Box icon"/></a></div>Bienvenue sur <strong>les zed</strong> ! Vous pouvez vous abonner gratuitement aux <a href="http://leszed.ed-productions.com/feed/rss/" rel="nofollow"><strong>flux RSS</strong></a> pour rester informé des derniers articles.<div style="clear:both"></div><div class="greet_block_powered_by">Powered by <a href="http://omninoggin.com/projects/wordpress-plugins/wp-greet-box-wordpress-plugin/" title="WP Greet Box WordPress Plugin" style="text-decoration:none;">WP Greet Box</a><a href="http://omninoggin.com/" title="WordPress Plugin" style="text-decoration:none;">WordPress Plugin</a></div><div style="clear:both"></div></div></div>
Facebook et Flickr | Les z'ed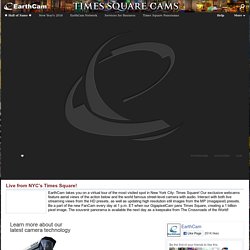 EarthCam takes you on a virtual tour of the most visited spot in New York City: Times Square! Our exclusive webcams feature aerial views of the action below and the world famous street-level camera with audio. Interact with both live streaming views from the HD presets, as well as updating high resolution still images from the MP (megapixel) presets.
Times Square Cam - EarthCam
Good Artists Copy, Great Artists Steal
Mag en lignes letsmotiv's Profile
Du nouveau chez VideoLAN !
DENIF – Ressources informatique