Health
Sushi Rice | Make My Sushi
Silva Method Mind Control for mind and body healing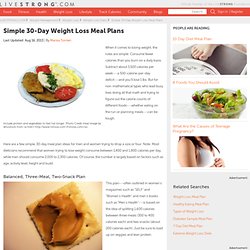 When it comes to losing weight, the rules are simple: Consume fewer calories than you burn on a daily basis. Subtract about 3,500 calories per week---a 500-calorie-per-day deficit---and you'll lose 1 lbs. But for non-mathematical types who lead busy lives doing all that math and trying to figure out the calorie counts of different foods---whether eating on the run or planning meals---can be tough.
30-day Diet & Fitness Plan
We Like It Raw - Raw Food Goodness: Sample Raw Food Menu Plan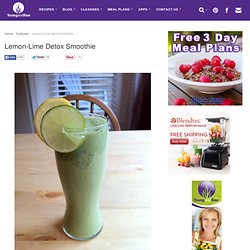 Lemon-Lime Detox Smoothie | Young and Raw
Lemon Lime Detox Smoothie Today we're doing a recipe swap with Tracy Russell from Incredible Smoothies!
There are plenty of reasons to make your own protein bars. First, it's economical ! You'll save a lot of money, particularly if you have a habit of buying single bars one a time.
Who came up with the idea that we are supposed to drink orange juice at breakfast? And why, if oatmeal is so good for us, do we eat that only in the morning as well? Apologies to the Palinites, but nutritionists are starting to realize that you and I like our oatmeal and OJ before we start the day because we evolved to like it that way—because enjoying the two together is healthier than eating each of them alone.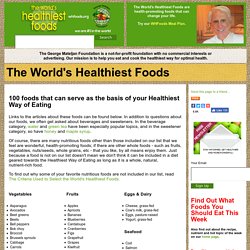 126 foods that can serve as the basis of your Healthiest Way of Eating.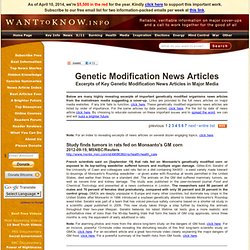 Genetic Modification News Articles
Genetic Modification News Articles