Searching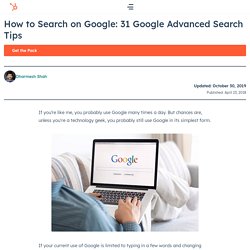 If you're like me, you probably use Google many times a day. But chances are, unless you're a technology geek, you probably still use Google in its simplest form. If your current use of Google is limited to typing in a few words and changing your query until you find what you're looking for, then I'm here to tell you that there's a better way -- and it's not hard to learn.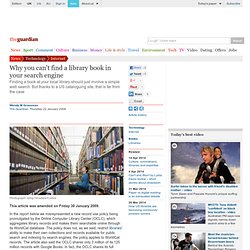 Why you can't find a library book in your search engine | T
This article was amended on Friday 30 January 2009.
photology makes finding photos easy, fast & fun