Searching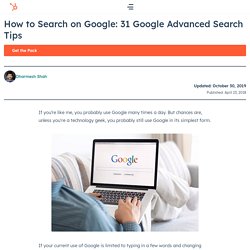 If you're like me, you probably use Google many times a day. But chances are, unless you're a technology geek, you probably still use Google in its simplest form. If your current use of Google is limited to typing in a few words and changing your query until you find what you're looking for, then I'm here to tell you that there's a better way -- and it's not hard to learn.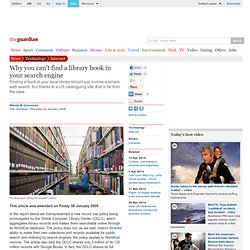 Why you can't find a library book in your search engine | T
This article was amended on Friday 30 January 2009. In the report below we misrepresented a new record use policy being promulgated by the Online Computer Library Center (OCLC), which aggregates library records and makes them searchable online through its WorldCat database. The policy does not, as we said, restrict libraries' ability to make their own collections and records available for public search and indexing by search engines; the policy applies to WorldCat records. The article also said the OCLC shares only 3 million of its 125 million records with Google Books.
photology makes finding photos easy, fast & fun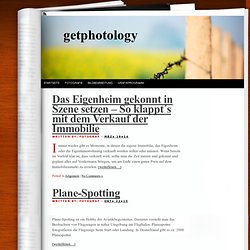 Wenn man in den Urlaub fährt, nimmt man aus Gewohnheit gerne die Digitalkamera mit, um gegeben Falls ein paar schöne Bilder machen zu können. Es kann jedoch der Fall sein, dass das tolle und nicht ersetzbare Foto einen kleinen Schönheitsfehler aufweist, wie z.B. rote Augen oder eine leichte Überbelichtung. Anstatt gleich zu verzweifeln, sollte man erst mal Ruhe bewahren und sich nach einer geeigneten Software für digitale Fotobearbeitung umschauen. Eines der besten Programme in dem Segment "Digitale Fotobearbeitung" ist das bekannte Photoshop, dass mit einem sehr großen Funktionsumfang auftritt und so ziemlich alle gewünschten Extras beinhaltet. Für den privaten Gebrauch ist es allerdings zu umfangreich und auch preislich nicht gerade wohltuend für den Geldbeutel.