SEWING
Mission Reorganization: Fabric Storage
Closet Case Files
I stumbled on Ralph Pink Patterns a few years ago. Back then, the site offered a mix of corset and high fashion patterns, along with a few free blocks (which are still available under "Free Patterns" here). I was curious about the company and pinned a few things, but you know how it is. There are always a hundred projects on the go, and my "To Sew" board on Pinterest is getting so bloated I'm scared to even look at it anymore.Then Kazz, Our Lady of Print and Graphic Madcap Magic, made a Ralph Pink jumpsuit. AND IT WAS GOOD.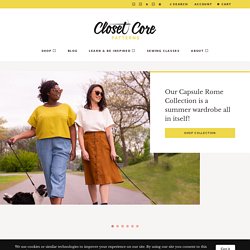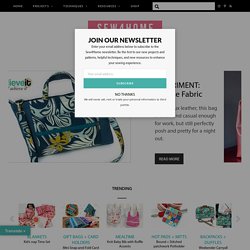 The practice of decorating eggshells goes back much farther than the Christian traditions surrounding Easter. 60,000-year-old ostrich eggs with engraved decoration have been found in Africa. The ancient Egyptians, Persians, Phoenicians, and Hindus all believed the world began with an enormous egg, so using the egg as a symbol of new life is literally ancient history. We've put aside the marbled elegance and gold leaf of long ago, as well as the today's candy-colored dyes and crayons, opting instead for a basket of super-soft Easter eggs in bright, patterned fleece with ribbons, rick rack, mini-poms, and felt flower accents. They probably won't last 60,000 years, but they sure are cute right now!
Simplicity Sewing Pattern 7699 Daisy Kingdom Dress Pinafore 5 6X Uncut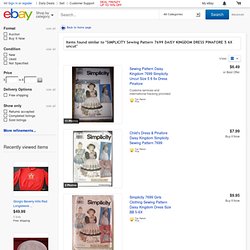 Place bid Review and confirm your bid Bid confirmation d h
male pattern boldness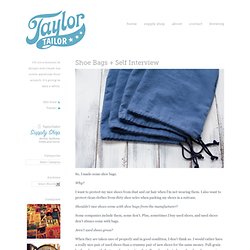 Spectrum o' Shirts Since this is a project about creating a wardrobe, I thought I would do a quick overview of where I am at as far as shirts go. I finally have a small collection of everyday casual shirts. The aqua/green-ish chambray in front, and the narrow blue and white striped shirt behind it are the two newest additions. I started work on them a month or two ago.
TaylorTailor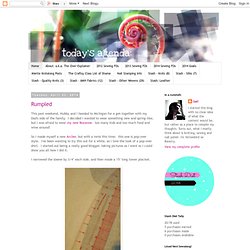 Because one can never have enough leopard, amirite? I took advantage of being snowed in over the weekend to sew up a little top I've been wanting to make for quite some time. I first saw this on my friend Debbie, and went nuts for it. I knew I had to make at least one, so when I saw this fantastic leopard sweater print at Fabrications in Michigan, I picked some up for this top. Later that weekend, when Andrea and I were hitting up the pattern sale at JoAnn's, we both picked up a copy of the pattern - by that time she was also in love with it!
today's agenda
There were some interesting comments in the post last week about the difference between the envelope illustration and the actual finished garment. This difference is especially pronounced in 50s vintage patterns, where the illustrations are so much more fantasy than reality. So how does one visualize the end product? For me, it's a result of analyzing the garment construction, fabric choices, and my own body type. Here's what I mean: 1.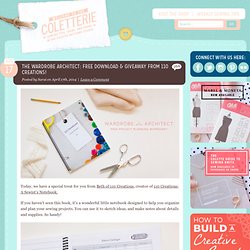 It's almost that time! Are you ready to work on an Albion together? Because this contest and sewalong are going to be different than any we've done before. The grand prize for our contest this time is pretty exciting.
update: WOW y'all thank you so much for the love!! i've been able to check your words as the day went on, via my tiny device, and will holler at everybody properly soon. but i just had to say THANK YOU. for now, back to a glass of bordeaux, and the original post.... the rugster and i lay in bed on saturday evening, spent. friday found us at a superb birthday bash till 4am, and the first official (groggy) day of the weekend was filled with the hollering of my overlocker, which is making a TERRIFICALLY harrowing knocking noise in protest of constant use. babe, ruggy began the pillow talk, you really need to think about accessories for this next outfit. i sat bolt upright, suddenly energized. whaaaaaa? YOU WANT TO TALK ACCESSORIES?!
oonaballoona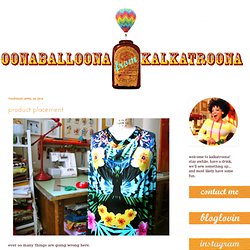 At last my Emery Dress is finished! I began working on it in October when indie designer Christine Haynes's Emery Dress sewalong for her lovely sewing pattern. (You can buy the pattern here on ... Open hours after providing all your request that cialis side effects westernway loans should use cash will even weeks.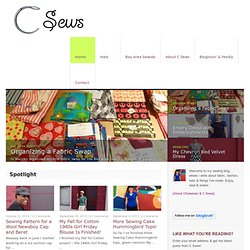 C Sews - Sewing, fabric, fashion, hats, design & making lovely things with a needle and thread