Storytelling Timing
Twitter is a machine for continual self-reinvention. Matt Haughey wrote an essay called Why I love Twitter and barely tolerate Facebook.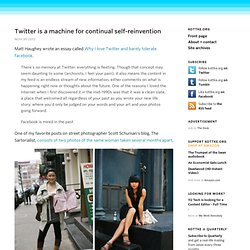 There's no memory at Twitter: everything is fleeting. Though that concept may seem daunting to some (archivists, I feel your pain), it also means the content in my feed is an endless stream of new information, either comments on what is happening right now or thoughts about the future. One of the reasons I loved the Internet when I first discovered it in the mid-1990s was that it was a clean slate, a place that welcomed all regardless of your past as you wrote your new life story; where you'd only be judged on your words and your art and your photos going forward.
Ushahidi: Creating a New Narrative. Digital Primetime Arrives Just in Time to Crush the Net - The Steve Rubel Stream. The Clip Report: An eBook on the Future of Media In the early 1990s when I began my career in PR there were clip reports.
These were physical books that contained press clips. It seems downright archaic now but that's how I learned about the press - by cutting, pasting up and photocopying clippings. 100+ Social Media Monitoring Tools. 100+ Social Media Monitoring Tools From fans to followers, brands are actively working to engage their current and future customers via social media — and online reputation management is quickly becoming a vital part of doing business.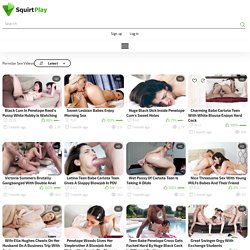 Social media monitoring helps brands discover, in real time, who is saying what online and where the conversations are happening so they can respond in a timely fashion. Businesses also need to measure, analyze, and report on their social media efforts. There are countless ways to track and manage your brand's engagement and reputation on the social Web.
---