Lily
Mermaid Gloves
I finished the Mermaid Gloves just in time to go camping in Big Sur. They came in handy (haha) because it got pretty chilly at night! Mermaid Gloves among the beautiful scenery.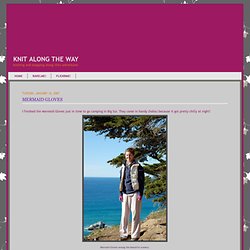 Make It and Love It: Piecing and Binding a Quilt
Looking for the Ribbon Retreat +Fabric giveaway? Scroll down or click here. Remember the quilts I made for my girl/boy shared toddler room, here? Some of you emailed with questions about putting those quilts together.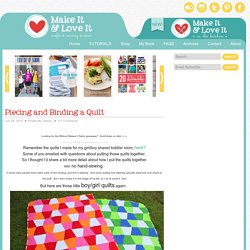 When I was seven I relished any chance I could get to wear my black patent leather Mary Jane's.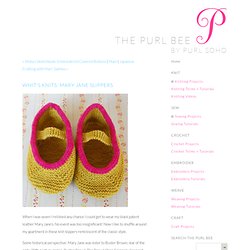 The David Sheldrick Wildlife Trust: A Haven for Elephants and Rhinos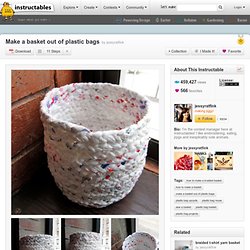 sewing needles (sharps OR heavy duty will work best) white thread (I chose polyester for added strength) a thimble (I really recommend coin thimbles) plastic bags of all types - grocery bags are easiest, but you can mix and match. The thicker, more opaque bags will produce a thicker braid, while thin, more transparent bags will produce thinner ones. Try to get as many colors as you can - my basket is made almost entirely of white bags with very small amounts of color, and I think it would look even nicer with some full color bags mixed in.
DIY: Bean Bags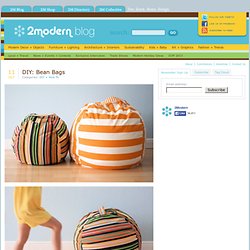 Now before you go dismissing this DIY project because it's a bean bag, let us quell your fears: having things for people to sit on the floor, even in a modern house, is totally a good idea. Whether you have kids or not is irrelevant. Sometimes you have a party and don't have enough chairs for folks, or sometimes you host a board game night or movie night at your house. Throw pillows work. Floor cushions are better.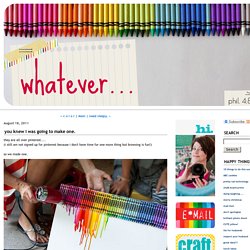 they are all over pinterest....(i still am not signed up for pinterest because i don't have time for one more thing but browsing is fun!) so we made one.
This collection is available as an ebook! Download » 101 Crafty Gifts is a collection of simple, beautiful gifts you can make! Looking for that perfect gift to make for someone?
Two Color Paracord Solomon Bar
How adorable is this ? Perfect to gift to a special teacher but also a for a nursery, child's room or play room. It's a very simple DIY project. out on a scrap piece of paper.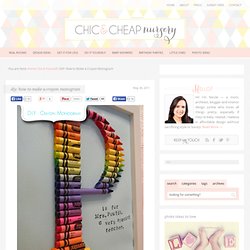 Share on Tumblr Email Now that Halloween is over and you've filled up on sugary sweets , a ghoulish pile of non-recyclable candy wrappers remains to haunt you. Here's a trick for bringing your dearly departed treats back from the dead: Turn the discarded plastic packaging into wearable gems. With a little bit of tracing and cutting, you'll have brand-new, low-cost beads that will last you long after your sugar buzz is gone. Click below the fold to learn how.
Recycle Halloween Candy Wrappers into Colorful Eco-Jewelry