Travel
Land of sun-soaked plazas, sangria and siestas, there's plenty to do in Spain for nada. Whether you're saving up to make your trip last longer or you're just a cheap bastard with no excuses, OTP picked out the nation's best free activities for your shameless taking. Hike the Camino Make a dramatic entrance and hike into the country via the Camino de Santiago . This famous pilgrimage, dating back over 1000 years, begins in the French Pyrenees and continues across to Galicia, in Northern Spain.
10 places to visit before they vanish
As the cultural capital of Spain , Barcelona breaks stereotypes with its eclectic, avant garde yet charismatic flair.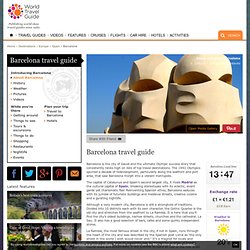 Barcelona Travel Guide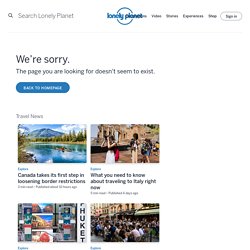 Europe's 8 best night trains
May 10, 2011 12:12:58 AM Tom Hall Lonely Planet Author
In Turkish the name literally means Cotton Castle and it is easy to see why it was given that. Yet this geological wonder is also the site of the ancient city of Hierapolis and over the centuries the two have seemed to come together, merged almost, in to one. In fact some of the old tombs in the city's necropolis have beome part of landscape - literally.
Pamukkale – Turkey's Cotton Castle