Psychology bsc
Dorothy Rowe: Why We Lie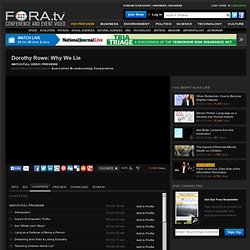 Bio Dorothy Rowe Dr. Dorothy Rowe (born December 1930) is an Australian psychologist and author, whose area of interest is depression. Dr.
metheval - Kurse: Kursinformationen
Methodenlehre I Kursleitung: Prof. Dr.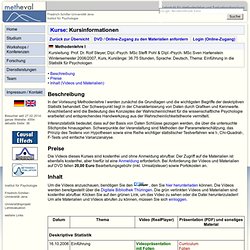 psychology class lecture
Online-Video-Vorlesungen Statistik und Wahrscheinlichkeit, Methodenlehre, Psychologie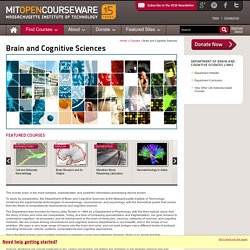 Featured Courses The human brain is the most complex, sophisticated, and powerful information-processing device known. To study its complexities, the Department of Brain and Cognitive Sciences at the Massachusetts Institute of Technology combines the experimental technologies of neurobiology, neuroscience, and psychology, with the theoretical power that comes from the fields of computational neuroscience and cognitive science.
Online-Video-Vorlesungen Statistik und Wahrscheinlichkeit, Methodenlehre, Psychologie
metheval - Kurse: Kursinformationen