Web 2.0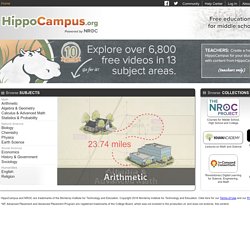 Can I take a course at HippoCampus for credit? How do I enroll in a course at HippoCampus? Are there any fees to take your courses? How do I make a comment or ask a question? How do I get individual help with my homework assignment?
Web 2.0 Tools for educators
Web 2.0 Extreme Makeover: Education Edition
fontpro.com Font Pro - is a free fonts database with awesome typeface testing tool. It provides more than 20,000 free fonts and web fonts. Font Pro has made the process of searching fonts, previewing fonts, collecting fonts, to discovering new font combinations super easy and awesome. This tool can save hours of design time every week. You can start a new project with a blank canvas, and get some pretty detail options in minutes.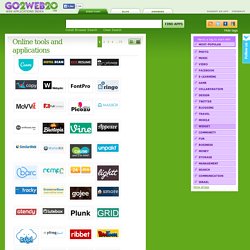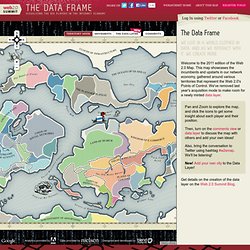 We live in a world clothed in data, and as we interact with it, we create more. Welcome to the 2011 edition of the Web 2.0 Map. This map showcases the incumbents and upstarts in our network economy, gathered around various territories that represent the Web 2.0's Points of Control. We've removed last year's acquisition mode to make room for a newly minted data layer. Pan and Zoom to explore the map, and click the icons to get some insight about each player and their position. Then, turn on the comments view or data layer to discuss the map with others and add your own ideas!
Visual Thinking Strategies