Job Hunting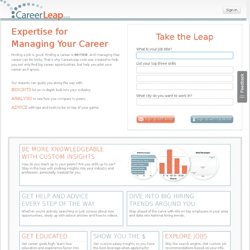 Expertise for Managing Your Career Finding a job is good. Finding a career is . And managing that career can be tricky.
CareerLeap
In an essay in this newspaper last fall, Peter Cappelli, a professor of management and human resources at the University of Pennsylvania's Wharton School, challenged the oft-heard complaint from employers that they can't find good workers with the right skills. "The real culprits are the employers themselves," he asserted. "It is part of a long-term trend," he adds in an interview, "and the recession caused employers to be able to be pickier, to get even more specific in the skills they think they can find outside the company and to cut back on training." Not surprisingly, his essay drew a lot of response.
Software Screening Rejects Job Seekers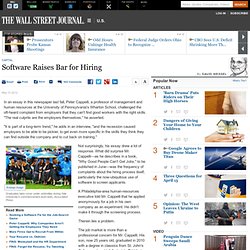 Freelancer.com is the world's largest freelancing, outsourcing, and crowdsourcing marketplace for small business. With over 9 million users, you can hire a freelancer to do your contract work at a fraction of the cost. Whether you need PHP developers, web designers, or content writers, you can outsource jobs within minutes. Browse through hundreds of skills including copywriting, data entry, and graphic design or more technical areas like coding HTML, programming MySQL, and designing CSS. Are you an entrepreneur just starting a company?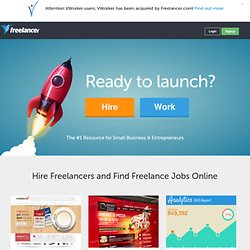 Hackers Hiring Hackers | Gun.io
IT Jobs / Engineering Jobs - Sologig
ComputerJobs.com | Search, Apply and Advertise jobs
Louisville Area job search and jobs posting. Find a high quality employee. Find the perfect job.