Prague
Close message Find out more about how we use cookies. You can update your settings by clicking the Cookie Policy link which can be found anytime at the bottom of the page.
Shakespeare & Sons in Prague, Czech Republic
The Prague Thrift Store is a classic, western style Thrift Shop in Prague, Czech Republic. Supporting selected non-profit organizations partners: IWAP, homeless center and mother shelter. Central location - great prices. • Quality Second Hand Clothing: Dress good and feel good, with a wide range of good quality new and well treated secondhand clothes, selected with care.
Prague Thrift Store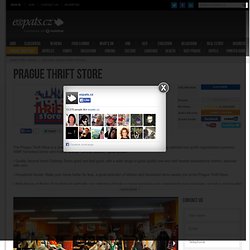 Written by Lesley Simmons for Bridge magazine Running - or more accurately "jogging" - has been my favorite aerobic exercise for the past twelve years. I don´t always feel like getting out the door and going, but I love how I feel afterwards: less stressed and energetic. I also enjoy being able to consume a rich dessert or extra beer with relatively little guilt.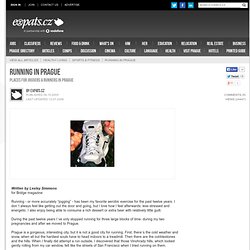 Running in Prague
Praguefunke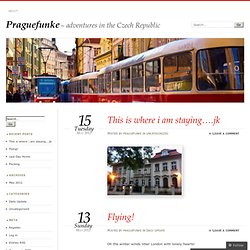 Oh the winter winds litter London with lonely hearts! I am in London Heathrow airport now. I have made it 2/3 of the way!!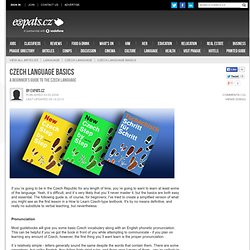 Czech Language Basics
If you´re going to be in the Czech Republic for any length of time, you´re going to want to learn at least some of the language. Yeah, it´s difficult, and it´s very likely that you´ll never master it, but the basics are both easy and essential. The following guide is, of course, for beginners; I've tried to create a simplified version of what you might see as the first lesson in a How to Learn Czech-type textbook. It's by no means definitive, and really no substitute to verbal teaching, but nevertheless:
Accommodation in Prague - Pension Domov Mládeže
The hotel is a three-floor villa with a large garden and terrace, where you can relax in the nice days. There is a hotel part with nice equipped rooms, bathroom, TV, fridge. It is suitable for individual travellers. Other part is designed as a low budget accommodation for families and student groups.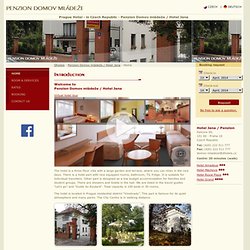 Arriving in Prague
Prague Fashion Scene | New and Notable on the Prague Fashion Scene
Pražské jaro | 12/5 - 3/6/2012 - Program detail