Writing
English 50 – Intro to Creative Writing: Exercises for Story Writers Basic Theory: What is a short story? As soon as someone delivers a definition, some good writer will write a story that proves the theory wrong. About the only thing we can say for sure is that short stories are short and that they are written in what we call prose.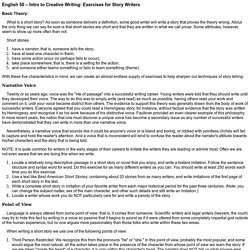 Generate Great Content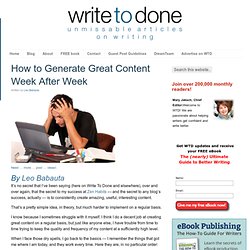 Need … more … post … ideas!.
by Mark Nichol Oh, what a tangled web we weave when first we practice to conceive written communication. So many pairs or trios of words and phrases stymie us with their resemblance to each other. Here's a quick guide to alleviate (or is it ameliorate?) your suffering: 1. a while / awhile: "A while" is a noun phrase; awhile is an adverb.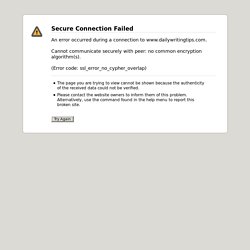 If you're enjoying the content here, check out our new site, Thoughtcrime Games. Thanks for visiting! If you're new here, you may want to subscribe to my RSS feed.