Weather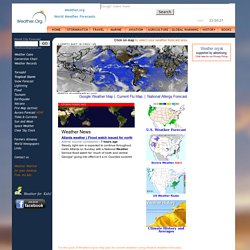 Weather.Org | World Weather Forecast and Climate History
It is the goal of Weather.org to help plan for severe weather using reliable weather forecasts, weather maps, and storm tracking in order to promote public safety and save lives . Always check the weather before you travel. Weather, rain, snow, fog and wind are all part of our climate. Severe weather events such as a tornado, tropical storm, hurricane, cyclones, lightning strikes and extreme weather affect us all. In addition to weather forecasts are ozone levels, changing climate conditions and solar winds. Since outdoor activities are severely curtailed by heavy rain, snow and the wind chill, weather warnings can be used to plan ahead and survive.
Weather Forecasts, Doppler Radar Reports and Weather Maps from CNN.com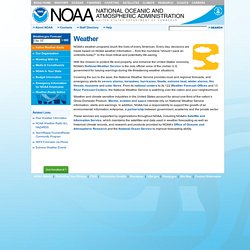 National Oceanic and Atmospheric Administration - Weather
NOAA's weather programs touch the lives of every American. Every day, decisions are made based on NOAA weather information – from the mundane "should I pack an umbrella today?" to the most critical and potentially life-saving.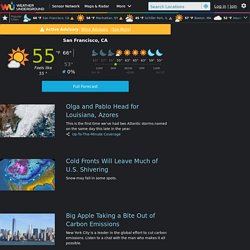 World Highest Temperature for January 16 The world's highest temperature for January 16 was 114 degrees and occurred at Port Augusta, Australia World Lowest Temperature for January 16 The world's lowest temperature for January 16 was -60 degrees and occurred at Ojmjakon, Russia Tropical Cyclone Deliwe