Writing
Finishing Your Novel "A writer is someone who finishes." -- Thomas Farber This section is for you if: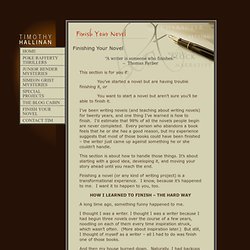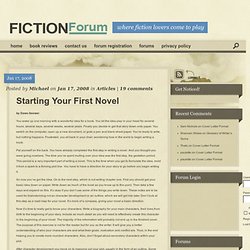 Jan 17, 2008 Posted by Michael on Jan 17, 2008 in Articles | 19 comments by Dawn Seewer You wake up one morning with a wonderful idea for a book. You let the idea play in your head for several hours, several days, several weeks, several years. Finally you decide to get that story down onto paper.
Starting Your First Novel | Fiction Forum
Magical World Builder
Welcome to the web's most comprehensive site for famous quotes, since 1994. We have over 28,000 quotations online from over 3,400 authors, and more are added daily. Browse Quotations Quotes by Author:Shakespeare, Einstein, Aristotle, Winston Churchill, Mark Twain, Oscar Wilde, Gandhi, Confucius, Nietzsche, Thoreau, Emerson, Benjamin Franklin... [More Authors] Quotes by Subject:Life, Love, Success, Change, Friendship, Dreams, Happiness, Attitude, Character, Education...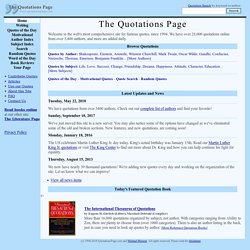 Internet Anagram Server in News:New York TimesSydney Morning HeraldGlobe and MailJerusalem Post Did you know that parliament is an anagram of partial men? Or, Clint Eastwood an anagram of Old West Action? Someone once said, "All the life's wisdom can be found in anagrams. Anagrams never lie." Here is your chance to discover the wisdom of anagrams.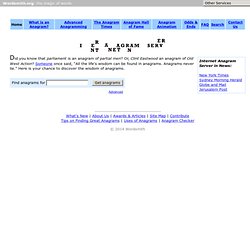 Welcome to the Visual Thesaurus, an interactive tool that allows you to discover the connections between words in a visually captivating display. Word maps let you search for just the right word and then explore related concepts, revealing the way words and meanings relate to each other. It's a word-lover's delight, with more than 145,000 words and 115,000 meanings organized in an innovative and intuitive design. Try it now! Access to the Visual Thesaurus also includes our online magazine, updated daily with fresh new content about language and the creative process.
Visual Thesaurus