History-Victorian
Collections Portal
Titanic Dinner - a set on Flickr
Klondike Pennys Old Time Portraits | SITU Titanic Luncheon
Lady Washington - a set on Flickr
From 1866 the crinoline craze began to subside.
Crinolines, crinolettes, bustles and corsets from 1860-80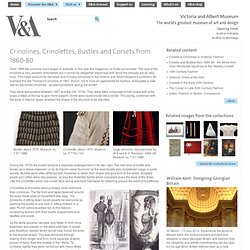 Demorest's illustrated monthly and Mme Demorest's mirror of fashions, 1865 April
Chantilly lace parasol with carved ivory handle, 1860s.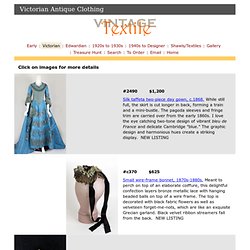 Victorian high-style vintage clothing at Vintage Textile
19th-century fashion
Religion in Victorian Britain
he English have been accused by foreigners of being the beau-ideal of a suicidal people, The charge is almost too ridiculous to merit serious refutation.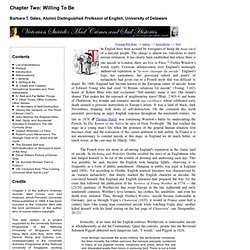 Chapter Two: Willing To Be
V&A Home Page
A whole lot more
History - Victorian Britain Trail
Victorian Web Sites - The Victorian Literary Studies Archive - ƒ"ƒBƒNƒgƒŠƒA'©
British Paintings
Database of Mid-Victorian Illustration
Planet Century 19
Victorian Literature
Search Results: Victorian
History 266: World History from the Renaissance to Imperialism--Lecture Notes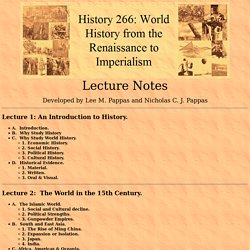 Lecture Notes Developed by Lee M.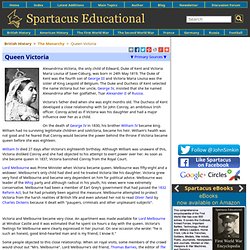 v Primary Sources v Alexandrina Victoria, the only child of Edward, Duke of Kent and Victoria Maria Louisa of Saxe-Coburg, was born in 24th May 1819. The Duke of Kent was the fourth son of George III and Victoria Maria Louisa was the sister of King Leopold of Belgium.
Queen Victoria
Quick animated guides
Understand how records are arranged. Transcript The National Archives contains 11 million publicly available documents created or collected by central government and the courts of law.