Idee
ARTEFACTORYLAB
LUXIGON
Browsing Cartoons & Comics on deviantART
Avant-Après : la photomanipulation par Michael Oswald
unnamed pearl
L'AFD (Alliance Française des Designers) a révélé fin juin son « Code de déontologie du designer professionnel ». Le voici. Il est vrai que jusqu'aujourd'hui, il n'existait en France que la traduction du code d'éthique de l'ICSID et donc aucun code de déontologie propre à la France et au métier du design.
L'AFD publie le « Code de déontologie du designer »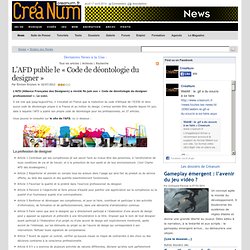 Typographie : la théorie de l'évolution de l'alphabet
Les 10 principes du bon design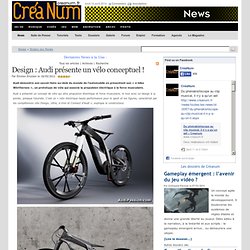 Design : Audi présente un vélo conceptuel !
Audi démontre son savoir-faire au-delà du monde de l'automobile en présentant son « e-bike Wörthersee », un prototype de vélo qui associe la propulsion électrique à la force musculaire. Audi a présenté un concept de vélo qui allie propulsion électrique et force musculaire, le tout avec un design à la pointe, presque futuriste. C'est un « vélo électrique haute performance pour le sport et les figures, caractérisé par les compétences clés Design, Ultra, e-tron et Connect d'Audi », explique le constructeur. On remarque de suite des courbes faites pour le dynamisme. « Lors de la conception de l'e-bike Wörthersee d'Audi, nous avons puisé notre inspiration dans les principes de conception de la course automobile », explique Hendrik Schaefers, l'un des designers du studio Concept Design de Munich, dont les propos sont rapportés par le site AudiPassion. « Le vélo électrique, rigoureusement fonctionnel et d'une précision sans égale, suscite de fortes émotions.
Fail Again, Fail Better on Vimeo
ALPHABETIC on Vimeo
Preston Blair - Cartoon Animation
Comment devenir un FX Artist/TD
iPad stand Like many people we at OOOMS enjoy using Apple products. While using the iPad, we noticed it would be very convenient to be able to place the iPad on different angles, without having to hold it. Because we are designers we couldn't resist making a stand ourselves.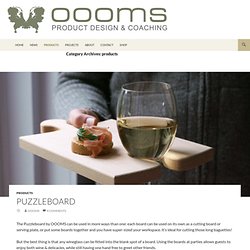 28 idées cadeau pour les amoureux de vin
La magnifique carte de vœux de Soleil Noir
36 logos intelligents aux symboles cachés
The Noun Project : mine d'or d'icônes
Picasa Albums Web - Danny Williams
old skool japness - Page 20
Voici 10 vidéos sur le principe : laisser l'appareil prendre une photo toutes les x minutes pendant une période de temps définie. Ce qui donne, en quelques secondes, une vidéo de ce qui c'est produit pendant une période bien plus longues. Certaines sont plus que connues, d'autres sont étonnantes, je vous laisse découvrir ! Montgolfières :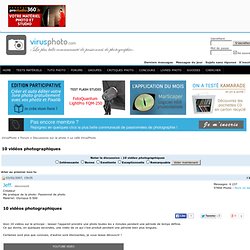 10 vidéos photographiques