Web Design
Editor's note: This guest post is written by Uzi Shmilovici, CEO and founder of Future Simple, the company behind Base—a simple CRM for small businesses What do Facebook, LinkedIn, Youtube, Dropbox and Skype have in common?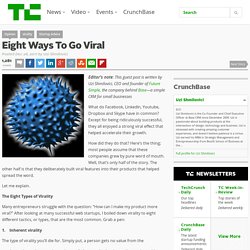 1. These Terms of Service These Terms of Service apply to everyone who is using the services provided by hostFB (the site) and is a member of the site.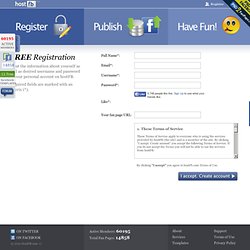 Register your Free Facebook Fan Page Hosting Account
25 Essential HTML5 Tutorials and Techniques
digg We are always close to the latest technologies – you know that, so today let's cover some more info on the new fundamental markup language for the web – HTML5 that you all love so much. When saying about HTML5, developers mean the new semantic structural tags, API specs like canvas or offline storage, new inline semantic tags, etc. HTML5, in fact, is aimed at creating a comprehensive markup language for front-end development, able to provide qualitative information on the different elements of the page. But to help make some sense of what's new and essential in HTML5, you could review some helpful and indispensable HTML5 tutorials that go over many of the major HTML5 aspects and new standards.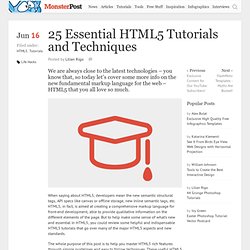 There have been hundreds of free fonts created this year, but we have surprisingly few good fonts that can be used for designer's purposes.
40 New Free Fonts for Designer's Needs [Year 2011]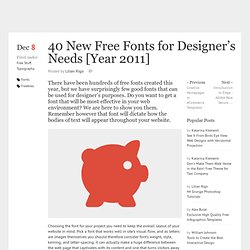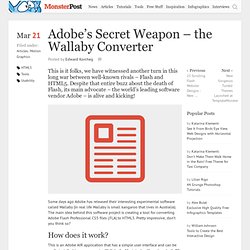 This is it folks, we have witnessed another turn in this long war between well-known rivals – Flash and HTML5. Despite that entire buzz about the death of Flash, its main advocate – the world's leading software vendor Adobe – is alive and kicking! Some days ago Adobe has released their interesting experimental software called Wallaby (in real life Wallaby is small kangaroo that lives in Australia).
Adobe's Secret Weapon – the Wallaby Converter
How to Get Started with Responsive Web Design
"We should embrace the fact that the web doesn't have the same constraints, and design for this flexibility.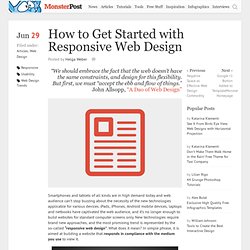 jQuery Plugins for Responsive Web Design
So, do you want your website to be properly displayed on mobile devices and tablets?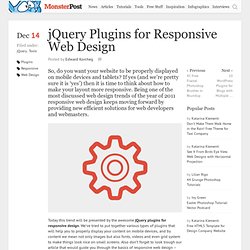 Bookmarklets are a great way of saving time when used regularly. With just a click, they can provide so much information / help. Here is a list of 15 very handy web designer / developer bookmarklets which includes: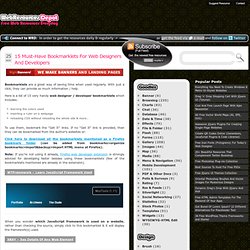 15 Must-Have Bookmarklets For Web Designers And Developers
Cool And Free Launch Page With Ajax Newsletter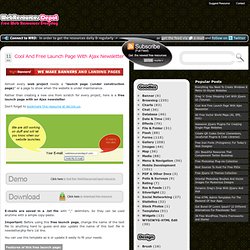 Rather than creating a new one from scratch for every project, here is a . Don't forget to bookmark this resource at del.icio.us . with ";" delimiters. So they can be used anytime with a simple copy-paste. Before using this , change the name of the text file to anything hard to guess and also update the name of this text file in newsletter.php file's 1st line. You can use this template as is or update it easily to fit your needs.
Surveillez l'activité de votre site au moment même où elle a lieu : identifiez immédiatement les éléments performants et ceux qui ne le sont pas. En savoir plus Vos investissements dans les médias sociaux méritent mieux que des tâtonnements.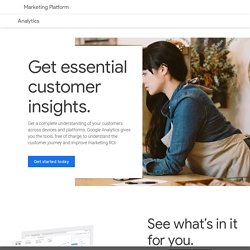 by Martin Homolka, Socialbakers Co-Founder & CTO Before now, we have integrated directly to Facebook so that we could offer you access across complete data sets that are publicly available. We are pleased to announce that we have integrated to Facebook Insights and that we have added a metric for "People Talking About" to our portfolio of metrics.
Engagement Analytics Now Includes Facebook's "People Talking About"