To Make
did you all have a good weekend? we pretty much got snowed in so during nap time I thought i'd scratch this little diy off my to-do list... This was the inspiration for this diy. i've had it pinned on pinterest for an eternity. so when I came across $3 sweatshirts at wal-mart the other day i felt like it was just meant to be. i resisted grabbing more than two (i am so bad when it comes to good deals) brought them home and gave them both a good wash and dry. the other one is white and i already have something in mind for it...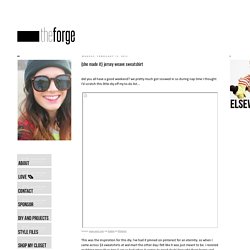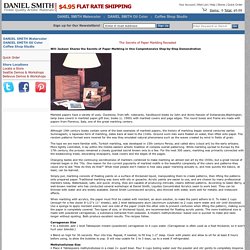 DANIEL SMITH - The Secrets of Paper Marbling Revealed
Although 19th century books contain some of the best examples of marbled papers, the history of marbling began several centuries earlier. Suminagashi, a Japanese form of marbling, dates back at least to the 1100s. Ground sumi inks were floated on water, then lifted onto paper.
Hi guys! Dina here from Honey & Fitz back with another tutorial. This time I'm showing you how to make some string art for your little one's room! Rather than deal with hammers and cutting wood, I decided to do this project using cork tiles. Not only are they easy to find and inexpensive, they're also very light weight so you don't have to worry about them falling off the wall and hurting anyone. Here are the supplies you'll need:
My goal this holiday season was to really try my best to make some homemade gifts. So far I'm doing pretty well with my wreath, some burlap covered candles, some personalized coasters and this past weekend I gave a try at some jewelry. You may have noticed how wrap bracelets are everywhere lately. Chan Luu bracelets are extremely popular these days.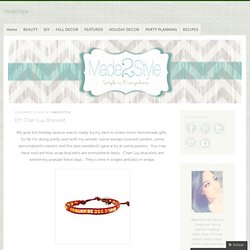 Make A INFINITY MIRROR! Amazing Optical Illusion...
i don't know what it is about this time of year that makes me just want to have my bare feet in the sand, be watching the sun setting into the ocean, and breathing in the warm salty air of the beach...as i get older, more and more i find myself missing that place i used to go to almost every.single.day. as a teen. (my skin doesn't miss it. as a matter of fact, i now wish i listened more and DID put SPF on my face...hindsight is 20/20). my mom calls me from her walk on the beach almost every morning...*sigh*yeah, i get a little homesick around this time of the year. heck on my pinterest my "dreaming of summer" has the most pictures in it. ah yes. i miss my ocean. case in point. this bracelet, brought a flood of memories, not because i used to have one like it but because i can totally see me wearing it by the beach, not caring that it's gotten salty and wet, because i can totally make another one in like less than 5 minutes flat when i get home.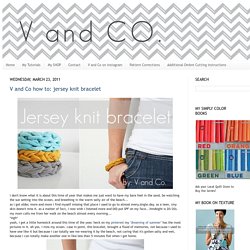 Welcome to flower week – five days of simple and delightful flower projects. I could probably do three weeks of flowers because there are so many different ways to create them, but I've limited it to five of my current favorites. Before we get started, let me make a few disclaimers: 1.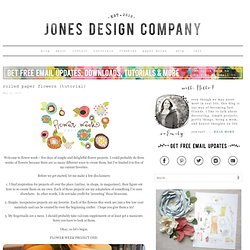 Here's a fun tutorial on how to make a message bangle that's one-of-a-kind, done in the sun, waterproof and weatherproof. Even after several trips to the beach, it won't fade or wash off! Essentially, it's the Perfect Summer Bangle. Used in this tutorial: Inkodye Red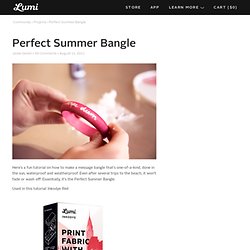 Light bulbs can be recycled in many forms and uses, although is not a new idea, check this site about reusing light bulb for chemical glassware testers , pretty cool, and here's another one using the same idea for a hanging vase and for salt and peeper containers (in french), it can be an excellent gift for Valentines (if you are in to that) or for any other day of the year. Finally back in my country in small town fairs they still use them as targets for shooting with airguns, which is better than just toss them in the trash I guess. Hollowing the light bulb: There are several instructables that had covered this already, although I first saw it in this site: DIY Hollow Out A Light Bulb, a very good step by step instructions in how to gutted out the bulb, (and also how to used for tester vessels for boil water and some other uses).