Marketing Management
As the media landscape rapidly transitions from lush rolling hills to a scorched desert, the PR industry is becoming more creative about getting information about organizations, products and services out proactively. In the process, the line between earned media and paid media is getting more blurred than in the past. Marketing and SEO companies that pay for placement are competing for PR business, and leaving those of us in PR industry explaining why we're getting fewer media hits.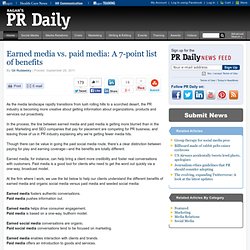 Earned media vs. paid media: A 7-point list of benefits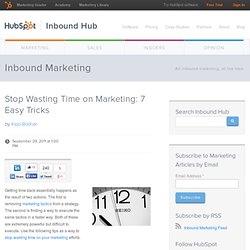 Getting time back essentially happens as the result of two actions. The first is removing marketing tactics from a strategy.
Stop Wasting Time on Marketing: 7 Easy Tricks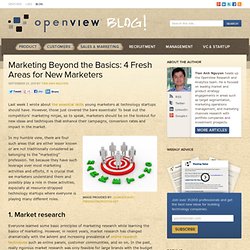 Last week I wrote about the essential skills young marketers at technology startups should have.
Marketing Beyond the Basics
What Is Inbound Marketing?
What Is Inbound Marketing?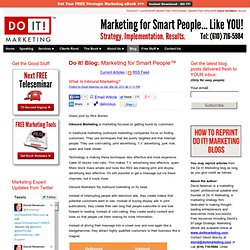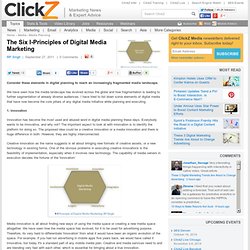 The 6I Principle of Digital Media Marketing
We have seen how the media landscape has evolved across the globe and how fragmentation is leading to further segmentation of already diverse audiences. I have tried to list down some elements of digital media that have now become the core pillars of any digital media initiative while planning and executing. 1.
Three levels of a product
The concept of "three levels of a product" actually comes in play when you are finalizing a product for your business or when you want to analyze a product.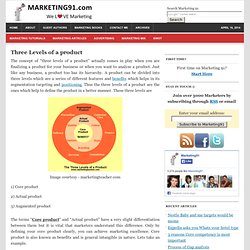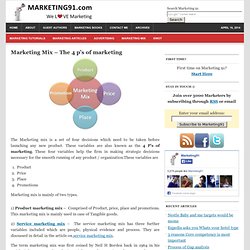 Marketing Mix - The 4 p's of marketing
The Marketing mix is a set of four decisions which need to be taken before launching any new product. These variables are also known as the 4 P's of marketing . These four variables help the firm in making strategic decisions necessary for the smooth running of any product / organization.These variables are
← Older posts Marketing Automation Optimization Checklist March 3, 2013 Scott
Knowledge Center | BrainRider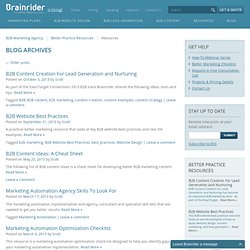 Marketing Blog - Marketing Tutorials, Marketing news and Advertising reviews