DIY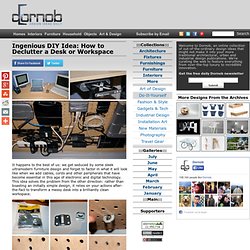 It happens to the best of us: we get seduced by some sleek ultramodern furniture design and forget to factor in what it will look like when we add cables, cords and other peripherals that have become essential in this age of electronic and digital technology.
Instead of paying for absurdly priced printer cartridges, build yourself a Continuous Ink Printer (CIS) which can be made by hacking an old printer to suck ink from external reservoirs. You can get the raw ink for dirt cheap so it's essentially like unlimited printing for free (besides the paper). So now you can actually print your collection of pirated books!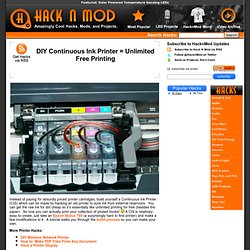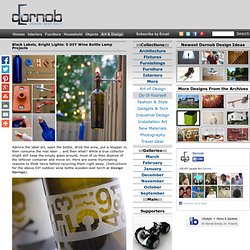 Admire the label art, open the bottle, drink the wine, put a stopper in, then consume the rest later … and then what?

Whether you are a crafter or a sewing fashionista, you will enjoy dyeing buttons. It's fun and easy to do. Most white buttons are made out of nylon or some type of plastic. Rit is one of the few dyes that will color these materials. That means you can transform ordinary buttons into colorful accents that match or coordinate with whatever you are making.
Dyed Buttons | Rit Dye
My Flour/Sugar Drawers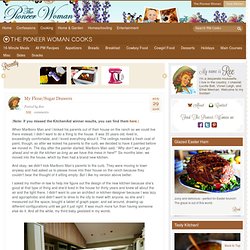 (Note: If you missed the KitchenAid winner results, you can find them here.) When Marlboro Man and I kicked his parents out of their house on the ranch so we could live there instead, I didn't want to do a thing to the house. It was 30 years old, lived in, exceedingly comfortable, and I loved everything about it. The ceilings needed a fresh coat of paint, though, so after we kicked his parents to the curb, we decided to have it painted before we moved in. The day after the painter started, Marlboro Man said, "Why don't we just go ahead and re-do the kitchen as long as we have this mess in here?"