Daily checks
GrabCool- Stuff
The Beast Feed
LikeCOOL, Coolest Gadget Magazine.
The First Glimpse of Next Gen Gaming - ZergNet
Cool Quirks Gadgets and Gifts for Men
NewNowNext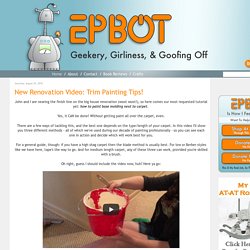 EPBOT
I know I've been all MegaCon this and MegaCon that the last several posts, so just wanted to check in with some other random tidbits: - John and I have discovered Veronica Mars on Amazon Prime, and it is glorious. If you haven't seen the show, Veronica is kind of like Buffy, if Buffy were a P.I. and didn't have to slay anyone.
National and Local Weather Forecast, Hurricane, Radar and Report
Our book "Retronaut - The Photographic Time Machine" (National Geographic): Available to pre-order now Chris Book Add to favourites Latest capsules June 9th 1959: Previously unseen pictures of Carole King Chris 1950-1959, Music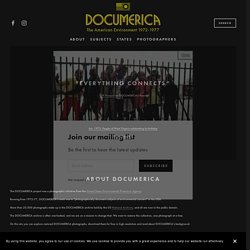 Retronaut
Random Articles Popular Articles Wall to WatchShowcasing human creativity since 2011. New articles every day. Various ways to subscribe here. Looking for Creative Writers
Wall to Watch
Cracked.com - America's Only Humor & Video Site Since 1958
Mario Bros. Themes Performed On 48 Wine Glasses This is a video of Youtuber Dan Newbie performing Super Mario Bros. themes using 48 wine glasses, two pencils and a frying pan. It sounded very pretty. Kinda reminded me of visiting the Caribbean.
Geekologie - Gadgets, Gizmos, and Awesome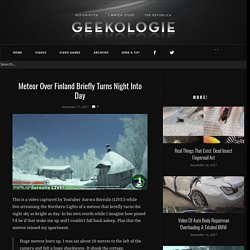 4chan is a simple image-based bulletin board where anyone can post comments and share images. There are boards dedicated to a variety of topics, from Japanese animation and culture to videogames, music, and photography. Users do not need to register an account before participating in the community. Feel free to click on a board that interests you and jump right in! Be sure to familiarize yourself with the rules before posting, and read the FAQ if you wish to learn more.
4chan