Preserve
ESPACE ZOOLOGIQUE DE SAINT MARTIN LA PLAINE
Pacific Science Association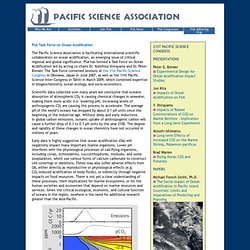 PSA Task Force on Ocean Acidification The Pacific Science Association is facilitating international scientific collaboration on ocean acidification, an emerging issue of critical regional and global significance. PSA has formed a Task Force on Ocean Acidification led by acting co-chairs Dr.
Pacific Science Association - PSA Working Group on Ocean Acidification
Explore the World of Birds and Biodiversity
Behind the Mediterranean Bluefin Tuna Trade | Pew
Pew Environment Group
The deep sea, home to some of the world's most unusual creatures, is teeming with biological diversity, most of which has yet to be scientifically documented. But in spite of the wonders that exist far below the surface, the deep sea is being destroyed.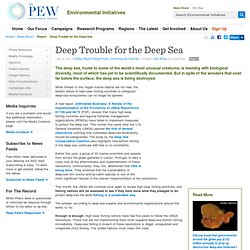 News Room
Biodiversity On Earth Plummets, Despite Growth in Protected Habitats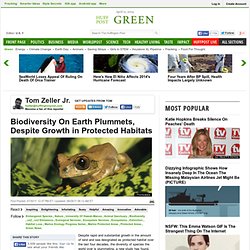 Despite rapid and substantial growth in the amount of land and sea designated as protected habitat over the last four decades, the diversity of species the world over is plummeting, a new study has found. Over 100,000 so-called "protected areas" representing some 7 million square miles of land and nearly 1 million square miles of ocean have been established since the 1960's, noted the analysis, published Thursday in the journal Marine Ecology Progress Series.
A book of birds. - Biodiversity Heritage Library
BioStor
the BHL-Europe portal
The Biodiversity Heritage Library for Europe aims to make early published biodiversity literature accessible to anyone who's interested. One of the most important access points to this content will be the BHL-Europe portal, which will be available in no less than 12 languages!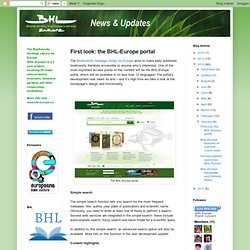 WORLD MIGRATORY BIRD DAY (WMBD)
CI's Photos | SmugMug
A to Z of areas of biodiversity importance
Eco Preservation Society
Home | The Big Wild
Save Our Seas
Countdown 2010 - Save Biodiversity