Blogs
Crock Of The Week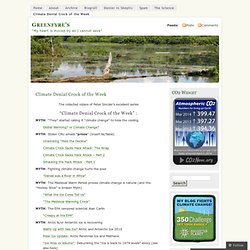 The collected videos of Peter Sinclair's excellent series "Climate Denial Crock of the Week" : MYTH: "They" started calling it "climate change" to hide the cooling Global Warming?
Climate Denial Crock of the Week « Greenfyre's
Le Sommet de Copenhague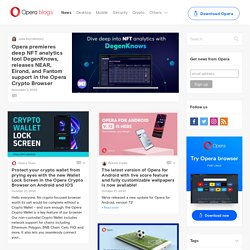 Le flop de la Conférence de Copenhague serait moins grave si la course contre le changement climatique pouvait être gagnée avec la stratégie du lièvre de la fable. Partir tard mais courir vite.L'ennui, expliquent climatologues et économistes spécialistes du sujet, c'est que seule la stratégie de la tortue, partir sans attendre, se révèle efficace contre la caractéristique commune au système climatique et à nos systèmes techniques : l'inertie....Par Sylvestre Huet journaliste à Libération http://sciences.blogs.liberation.fr/home/2009/12/copenhague-li%C3%A8vre-ou-tortue-.html Ce rapport éclaire crûment les enjeux de la Conférence de Copenhague, réunissant les pays signataires de la Convention Climat de l'ONU.