Pictures
BfzgM.jpg (1600×561)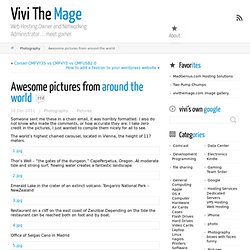 Someone sent me these in a chain email, it was horribly formatted. I also do not know who made the comments, or how accurate they are. I take zero credit in the pictures, I just wanted to compile them nicely for all to see. The world's highest chained carousel, located in Vienna, the height of 117 meters. Thor's Well – "the gates of the dungeon." CapePerpetua, Oregon.
National Geographic is currently holding its annual photo contest, with the deadline for submissions coming up on November 30. For the past nine weeks, the society has been gathering and presenting galleries of submissions, encouraging readers to vote for them as well. National Geographic was kind enough to let me choose among its entries from 2011 for display here on In Focus. Gathered below are 45 images from the three categories of People, Places, and Nature, with captions written by the individual photographers. [45 photos] Use j/k keys or ←/→ to navigate Choose: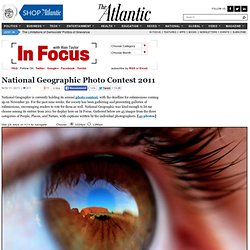 Beachy_Head_and_Lighthouse,_East_Sussex,_England_-_April_2010_crop_horizon_co... - StumbleUpon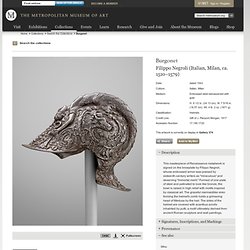 This masterpiece of Renaissance metalwork is signed on the browplate by Filippo Negroli, whose embossed armor was praised by sixteenth-century writers as "miraculous" and deserving "immortal merit." Formed of one plate of steel and patinated to look like bronze, the bowl is raised in high relief with motifs inspired by classical art. The graceful mermaidlike siren forming the helmet's comb holds a grimacing head of Medusa by the hair. The sides of the helmet are covered with acanthus scrolls inhabited by putti, a motif ultimately derived from ancient Roman sculpture and wall paintings.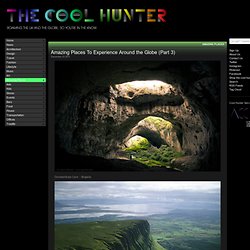 Devetashkata Cave - Bulgaria Ben Bulben at County Sligo, Ireland Shark Island - Sydney Baatara Gorge Waterfall, Tannourine - Lebanon
trencher2_smd.jpg from ucl.ac.uk