Gardening/growing
Industrial Hemp in the United States: Status and Market Potential. Our Little Acre: Potatoes in a Barrel. We grew potatoes one year.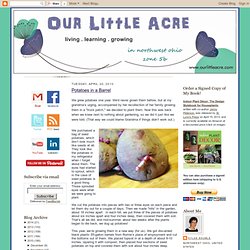 We'd never grown them before, but at my grandma's urging, accompanied by her recollection of her family growing them in a "truck patch," we decided to plant them. Now this was back when we knew next to nothing about gardening, so we did it just like we were told. (That way we could blame Grandma if things didn't work out.) We purchased a bag of seed potatoes, which don't look much like seeds at all. They look like the potatoes in my refrigerator when I forget about them. Sherana Sheep and Cattle - Our Damara flock. Damara sheep are a pure natural breed, which originated from the Hamites of Eastern Asia and then moved through Egypt into Africa.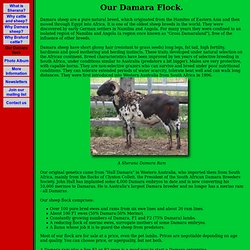 It is one of the oldest sheep breeds in the world. They were discovered by early German settlers in Namibia and Angola. For many years they were confined to an isolated region of Namibia and Angola (a region once known as "Gross Damaraland"), free of the influence of other breeds. The Chikukwa Project by Gillian Leahy and Terry Leahy on Pozible. Top 6 most cost-effective vegetables to grow. There are many benefits to growing your own vegetables, but saving money is not necessarily one of them.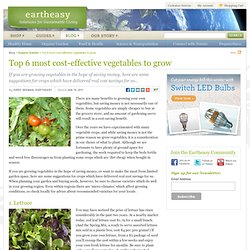 Some vegetables are simply cheaper to buy at the grocery store, and no amount of gardening savvy will result in a cost-saving benefit. Over the years we have experimented with many vegetable crops, and while saving money is not the prime reason we grow vegetables, it is a consideration in our choice of what to plant. Although we are fortunate to have plenty of ground space for gardening, the work required to keep the beds fertile and weed free discourages us from planting some crops which are 'dirt cheap' when bought in season. If you are growing vegetables in the hope of saving money, or want to make the most from limited garden space, here are some suggestions for crops which have delivered real cost savings for us. Grow your own.