Science
Women's Adventures in Science
Students Home Page
Page not found | The Children's Museum of Indianapolis
You are here: EPA Home ERROR page Please return to the previous page: http://www.epa.gov/recyclecity/gameint.htm and use the comment link there to report this broken link. If you have not linked from an existing page, please check for typographical errors in the URL you entered or use the comments page to describe your problem to the EPA's Internet Support. When contacting us, please include the following information: the Internet address of the missing file: http://www.epa.gov/recyclecity/gameint.htm And/or the Internet address of the file containing the non-working links: http://www.epa.gov/recyclecity/gameint.htm Please confirm the Internet address.
Recycle City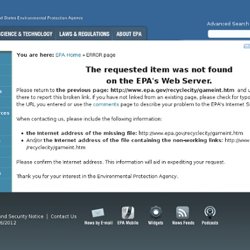 Just for Kids from University of Illinois Extension
Tree House Weather Kids Helps young people understand such things as why the weather changes, how we predict the weather, and how weather causes great destruction. Riding the Winds with Kalani: A Weather Adventure This website is for K-2 students and teaches the concepts of temperature, clouds, precipitation and basic earth movements. Secret Life of Trees Learn all about the parts of a tree and why trees are important to us! All-Star River Explorers Join famous North American river explorers as you learn about what rivers are, how they form, and why they are so important to us. Great Corn Adventure Zea Mays explains the importance of corn, how it grows, and its thousands of different uses.
SCIENCE INDEX - FREE presentations in PowerPoint format, interactive activities, lessons for K-12
EEK! Environmental Education for Kids
The Leaves on the Trees - Songs - British Council - LearnEnglish Kids