Entertainment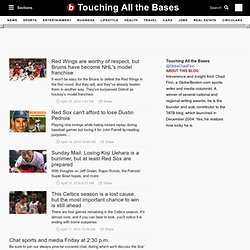 Touching All the Bases
By Chad Finn, Boston.com columnist So the Red Sox have apparently put Jackie Bradley Jr. at 50-50. I suppose, given the overwhelming hype engulfing the feel-good story of Red Sox spring training, that I should be more precise. So here it is: 50/50 stands as the charismatic 22-year-old outfielder's chances of making the team out of camp, and not projected totals for his home runs and stolen bases this season. I've been through this a few times already this spring, so I'll give you the condensed version here: I understand why Red Sox fans want to see Bradley in the big leagues now. His talent is obvious even to casual observers.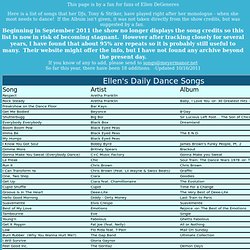 This page is by a fan for fans of Ellen DeGeneres Here is a list of songs that her DJs, Tony & Striker, have played right after her monologue - when she most needs to dance! If the Album isn't given, it was not taken directly from the show credits, but was suggested by a fan.
Ellen DeGeneres Dance Songs List
com: Absurdistan: A Novel (9780812971675): Gary Shteyngart
com: Let the Great World Spin: A Novel (9781400063734): Colum McCann
Mountain Hardwear reimagines tent pitching with Hoopla 4
With the help of a hiking pole, the Hoopla 4 eliminates the need for lots of poles Image Gallery (2 images) For generations, campers have been relying on complicated pole systems to form the freestanding, wind-breaking structure of tents.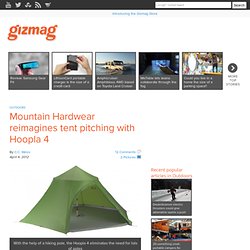 Mississippi River Resource -- FAQ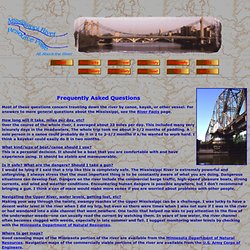 Most of these questions concern traveling down the river by canoe, kayak, or other vessel. For answers to more general questions about the Mississippi, see the River Facts page. How long will it take, miles per day, etc? Over the course of the whole river, I averaged about 23 miles per day.
The 100 Greatest Trance Songs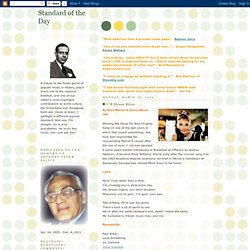 March 2009
By George & Ira Gershwin 1937 A charming classic written for the Astaire/Rogers musical Shall We Dance. Ginger was the one to introduce it in the movie. It's light-hearted melody and engaging, Porter-esque lyric (one of Ira Gershwin's best) has long made it a favorite of jazz and traditional pop vocalists. Lyrics:
Timeline of Everything - Home - Timeline of Everything poster
Sing-Along, Folk, & Rock Guitar Songs (chords & lyrics)
unnamed pearl
unnamed pearl
unnamed pearl
unnamed pearl
unnamed pearl
unnamed pearl
::: COUNTRY ROADS FOLK MUSIC CAMP :::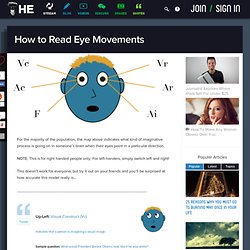 For the majority of the population, the map above indicates what kind of imaginative process is going on in someone's brain when their eyes point in a particular direction. NOTE: This is for right handed people only. For left-handers, simply switch left and right! This doesn't work for everyone , but try it out on your friends and you'll be surprised at how accurate this model really is… Up-Left: Visual Construct (Vc) Indicates that a person is imagining a visual image. Sample question: What would President Barack Obama look like if he was white?
Reading Eye Movements! | High Existence
'Nova: The Deadly Deception' Torrent Download :: OneBigTorrent.org
Nova: The Deadly Deception Written, Produced and Directed by Denise DiAnni - WGBH Boston, 1993 Distributed by Films for the Humanities, P.O. Box 205, Princeton, NJ 08543-3053. •Narrated by George Strait (Veteran journalist and former Chief Medical Correspondent with ABC News).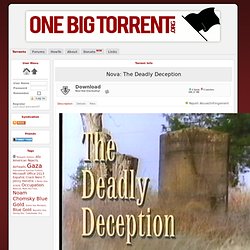 Jimmy Webb (born August 15, 1946) is an American songwriter, composer, and singer. He has written numerous platinum -selling classics, including " Up, Up and Away ", " By the Time I Get to Phoenix ", " Wichita Lineman ", " Galveston ", " The Worst That Could Happen ", " All I Know ", and " MacArthur Park ". [ 1 ] His songs have been performed by many popular contemporary singers, including Glen Campbell , The 5th Dimension , Thelma Houston , The Supremes , Richard Harris , Johnny Maestro , Frank Sinatra , Elvis Presley , Isaac Hayes , Art Garfunkel , Amy Grant , America , Linda Ronstadt , R.E.M. , Michael Feinstein , Donna Summer , Barbra Streisand , and Carly Simon . According to BMI , his song " By the Time I Get to Phoenix " was the third most performed song in the fifty years between 1940 and 1990. [ 2 ] Webb is the only artist ever to have received Grammy Awards for music, lyrics, and orchestration. [ 3 ] [ 4 ] [ edit ] Early life
Jimmy Webb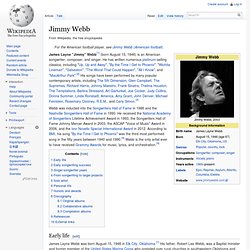 mel torme "when sonny gets blue"
steve allen tempo
Jimmy Van Heusen
James " Jimmy " Van Heusen (January 26, 1913 – February 6, 1990), [ 1 ] was an American composer . He wrote songs for films , television and theater , and won an Emmy and four Academy Awards for Best Original Song . [ edit ] Life and career Jimmy Van Heusen playing the piano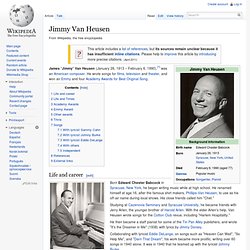 The 360 Recommendation Thread - What Game Should I Get? *56k* (Updated 13/06) - GameSpot Forums - Microsoft Xbox 360
[img]http://i87.photobucket.com/albums/k141/sharvie101/tactical.png[/img] [url=http://uk.gamespot.com/xbox360/action/tomclancysghostrecon3/index.html?tag=result;title;0]Ghost Recon Advanced Warfighter[/url]