Food&Drinks
10 Jello Shots Worth the Hangover | Yummly - StumbleUpon. Jack Johnson. Y Milk Shakes and Smoothies. Your passion for healthy living brought you here - let's keep talking!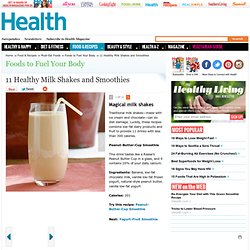 Foods to Fuel Your Body Magical milk shakes. Jolly Rancher Vodka Tutorial : Mix That Drink - StumbleUpon. Thirsty Thursday - StumbleUpon. Since I'm going to have the house to myself this weekend I'm thinking about having some fun in the kitchen.
I've been looking around on Pinterest for some yummy recipes to play with. The possibilities are endless ! I found so many delicious, mouth-watering, "omg now I'm hungry", recipes. And not only for food, for drinks too! I don't know where to start. How to Make Caramel Apple Shots | Food Republic - StumbleUpon. Photo: Michelle Oddis Once in a while, a party trick comes along that grabs our attention.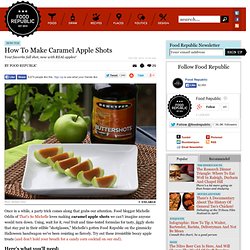 Food blogger Michelle Oddis of That's So Michelle loves making caramel apple shots we can't imagine anyone would turn down. Using, wait for it, real fruit and time-tested formulas for tasty, jiggly shots that stay put in their edible "shotglasses," Michelle's gotten Food Republic on the gimmicky Halloween bandwagon we've been resisting so fiercely. Try out these irresistible boozy apple treats (and don't hold your breath for a candy corn cocktail on our end). Here's what you'll need:
---