Advertising
Orphea: The billboard trap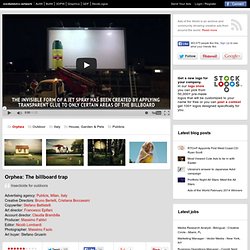 ladybug2535Friday, May 17, 2013 - 20:44 Difference is the artificial sweetener ad didn't kill the ants. I don't particularly care for bugs living where they don't belong, but I don't feel right about killing them for an ad, outside, where they're supposed to be. Fact is, we need bugs for a healthy eco-system--like it or not. Killing the bugs on a giant billboard for an ad just seems unnecessary. The wide-spread unwise use of insecticides is having negative consequences all around us, but I don't think THAT's the message they really wanted to share.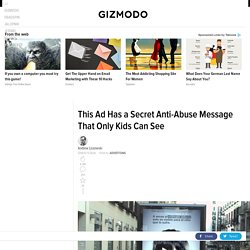 How is showing a beaten up kid empowering to kids? What is the idea of telling children "Look at this kid, his dad beat the shit out of him"? I mean, I know they want kids to see the image, but wouldn't ALL kids see it anyway if it was just a normal poster?
This Ad Has a Secret Anti-Abuse Message That Only Kids Can See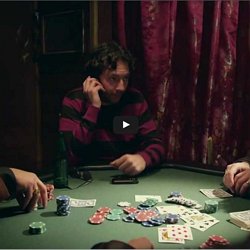 This video is currently unavailable. Sorry, this video is not available on this device. Video player is too small.
Carlsberg puts friends to the test
Funny TV ad - Get in shape
Lenor fabric softener
Bavaria commercial - Hugh Hefner
Bavaria 0.0% commercial - Mickey Rourke
Philips versus The Sun
Philips Wake Up The Town -- Arctic Experiment
P&G-Secret "Mean Stinks" Campaign
Budweiser Clydesdale commercial 2006 Super Bowl
Never Walk Alone (P&G Commercial)