Art
§. National geographic contest for 2010. .: Sumo Paint 3.6 :. BEST of BTS | photography by Angus R Shamal. A selection of some of the most awesome Behind-the-scenes shots I've seen from some famous movies.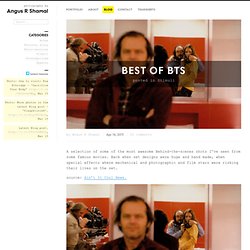 Back when set designs were huge and hand made, when special effects where mechanical and photographic and film stars were risking their lives on the set. source: Ain't It Cool News. A self portrait of Stanley Kubrick with his daughter, Jack Nicholson and the crew @ the set of The Shining. on the set of Fritz Lang's Metropolis — the actress inside the Maria robot taking a breather. The Empire Strikes Back – filming the Crawl. Body Painting by Craig Tracy | Pondly. Article by James Pond I am the owner of Pondly.com / art lover / electrical engineer / software developer / MBA in e-business student.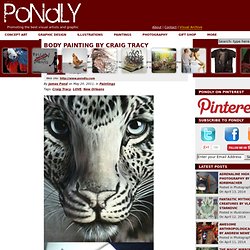 I blog for pleasure and love to share my Internet findings. §. §. Amazing Paintings from Leonid Afremov. §. §. §. §. Mt Roraima, Brasil, Guyana and Venezuela (pic) Tall Painting.
Paper cuts - Rolls on the Behance Network. §. Coolest. Stage. Ever. Body Art - Hand Animals | Optical Illusions. : Zena Holloway :: Underwater Photographer & Director.
The most beautiful castle in Europe Mont st Michel | Giant Stinson Beach Bubbles (Canon 550D) Thetourshow. Amazing and beautiful nature. §. §. §. Smashing Picture. Actors in Character - Now That is Acting! Feb 21, 2011 / Category : Movies / 18 Comments There's no denying the fact that most of us have pretended to be actors.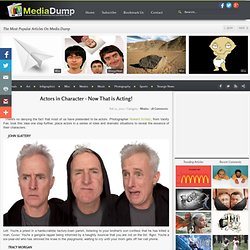 Photographer Howard Schatz, from Vanity Fair, took this idea one step further, place actors in a series of roles and dramatic situations to reveal the essence of their characters. Left: You're a priest in a hardscrabble factory-town parish, listening to your brother's son confess that he has killed a man. Center: You're a gangsta rapper being informed by a haughty bouncer that you are not on the list. Right: You're a six-year-old who has skinned his knee in the playground, waiting to cry until your mom gets off her cell phone. Animals Lip-Painting Creative Design | SHRE Design - Creative, Art, Photos, §. Best Pictures Of The Decade: The Noughties. TotallyCoolPix is all about the images and this is a retrospect all about the years 2000-2010 aka The Noughties.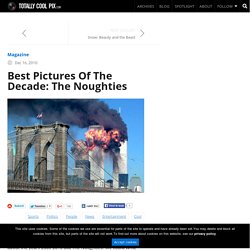 We could write about September 11th 2001 or the tsunami or countless earthquakes or the Middle East conflict or Barack Obama or Michael Schumacher or Saddam Hussein or Facebook or the human race. But we'll let the pictures speak for themselves. Note: The images are in no particular order, some contain graphic scenes and they are the personal choice of the editors.
---