Home Design Idea Links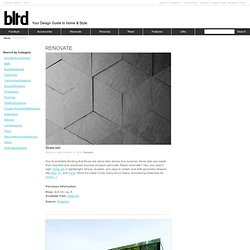 August Smart Lock Written by Katie on June 12, 2013. Permalink Through the magic known as bluetooth, the August Smart Lock senses your approach and unlocks your door for you, without you reaching for your phone. Here's the lowdown: It fits over the interior portion of your current deadbolt, so there's no need to change out your door hardware, as from the outside you'll still have the same keyed entry.
RENOVATE — Better Living Through Design
homenature
Design Crisis » bathrooms
Yes, I am still alive.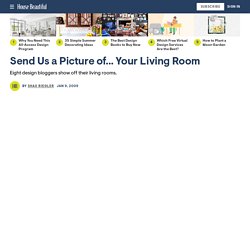 "My sister, an artist in San Francisco, painted the mural. She normally doesn't do decorative work, but she made an exception for me!
Pictures of Interior Designers' Living Rooms
Amsterdam-based studio Laura Alvarez Architecture has completed the Apartment Singel project. The architect has completely renovated and redesigned the interior of this 1,290 square foot duplex apartment located in Amsterdam, The Netherlands.
Apartment Singel by Laura Alvarez Architecture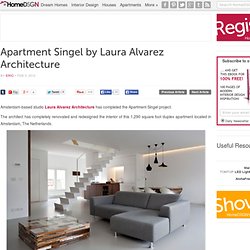 products
Materials and Sources
High Fashion Home Blog
style/SWOON